Plant With Purpose Club
"Around the world, 800 million people are living in poverty, among those, 85 percent live in a area that is being affected by an environmental crisis." says Jaisal Alagari, the vice president of the club. The Plant with Purpose club at La Jolla High supports a larger, San Diego based non-profit organization. Plant with Purpose is trying to help these people by stopping deforestation, pollution, and working to protect areas that are most vulnerable to disease and famine.
Recently the club set up a stand at the La Jolla Farmers Market. At their booth they sold books and T-shirts representing the organization. They also offered free information about the club. The main focus was to fundraise for the organization and to spread awareness about this cause. Once a month the club gathers in Mrs. Brammer's room for meetings. Members of the club hope to create more volunteer opportunities to help the environment. They also hope to find more ways to spread the word about how important the organization is to the world. "With our help the world will not only be a better place for us, but everyone. We all live here so we might as well make it a better place."
About the Writer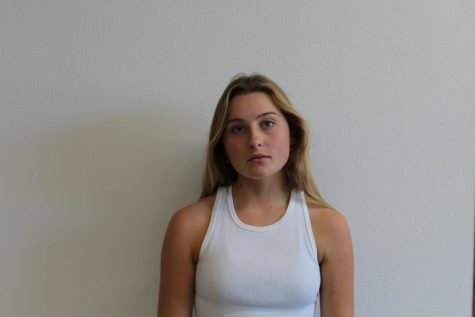 Lilly Henkes, Photos and Student Focus Editor
Lilly Henkes is going on her second year being part of La Jolla High School's Hi-Tide. This year, she will be the editor for the Student Focus page,...