Sports March Madness Finals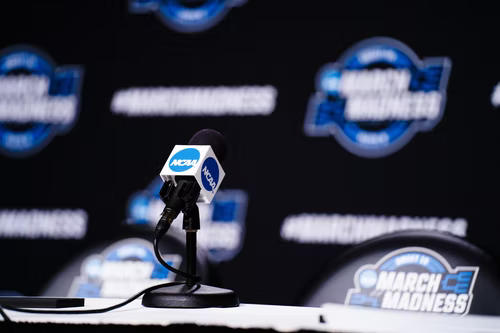 This year's March Madness season has come to its end and the results are in. This is especially exciting news because the 83rd annual edition of the 2022 tournament had involved 68 competitive teams. The finals were concluded officially on Apr. 4 in Louisiana with the Kansas Jayhawks defeating the North Carolina Tar Heels 72-69 in the Championship Game. However, probably the most recognizable upset happened on the very first day of the tournament, when Saint Peter's upset Kentucky. They became the 3rd ever 15-seed to reach the Sweet 16. They also became the first 15-seed to advance to the Elite Eight, the two teams in each of the four regional championship games. 
So why do college teams compete in March Madness? March Madness is an event tournament including the National Collegiate Athletic Association (NCAA). The NCAA this year had 68 participating teams, which competed in a period in March known as "March Madness". It began 83 years ago in 1939, with the NCAA Division I Men's Basketball Tournament beginning as an eight-team event. The Ohio Ducks took home the first ever championship title for the 1st Title Game, 1st Final Four of March Madness on Mar. 27, 1939, with the runner-up for the 1st title game, 1st Final Four of March Madness being the Ohio State Buckeyes. The results of this first game was 46-33. When compared to the 2022 game, 8 teams seems like very few, especially because today so many teams compete. The bracket had expanded March Madness to its current 68 teams back in 2011. This was mainly because the NCAA was able to sustain the same blueprints of the game, while allowing numerous college teams to play. This evidently increased the publicity and hype for March Madness, with thousands of Americans tuning in every Spring to watch their favorite teams face-off. 
Not only do many Americans find entertainment in spectating the tournament every year, but just like most sport events, millions of Americans gamble and bet on their favorite teams hoping to score big in the championships. The big betting event has become a part of American culture since its humble beginnings in 1939 and has become a landmark of the NCAA legacy.