World Champion Skateboarder: Nick Broms
  Nick Broms is a sophomore here at La Jolla High School who professionally races in Downhill Skateboarding. Broms explains, "Downhill is basically trying to go as fast as you can down a hill on a skateboard. We race competitively down closed off roads and can reach speeds up to 91 mph." Broms began skating 5-6 years ago, and is currently ranked 12th internationally for Open and 1st for Juniors. Starting so young, Broms had to balance school and skating, saying, "It's been quite the experience being able to do all of this during high school and middle school. It's shaped me to be the person I am and matured me a lot to say the least."
Racing has brought Broms around the world, he explains, "I just got back from Australia and my next trip is to the East Coast, where I'll be racing in New York and Vermont, then after that I'm off to Europe." The journey of Downhill Skating not only has allowed him to see new places, but has also allowed him to meet many new people who share the same passion as him, Broms comments, "I'm so thankful to have met all the people that I now consider amazing friends and gone around the world for races."
The future of Downhill Skating, according to Broms, is looking bright. He remarks, "This summer in Barcelona the first Olympic recognized event is hosting a Downhill race, and it will hopefully gain more traction with the media and be added to the Olympics by 2024 or 2028. It had a large "boom" between the years of 2012-2016 and is looking to be growing fast again, and I am very happy to be in the place I am for this growth." Broms hopes to grow with the sport and continue racing for as long as he can.
About the Writer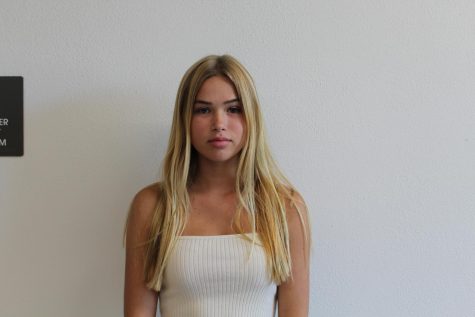 Emma Joehnk, Arts and Entertainment Editor
Emma Joehnk is attending La Jolla High School as a junior. She began writing for the Hi-Tide her sophomore year as a staff writer, and is currently in...