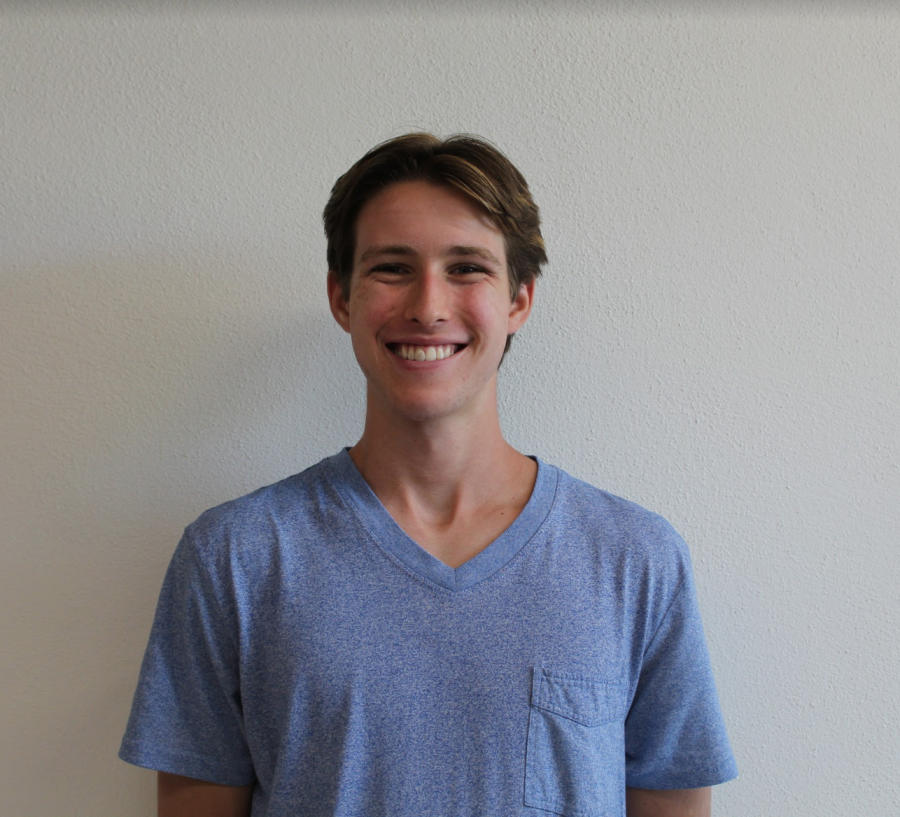 It is Hugh Gannon's first year at La Jolla High and his first year in a Journalism class. He loves being a reporter so far and is excited to see where journalism takes him. Hugh enjoys writing and is always looking to learn about how he can improve.
In his free time, Hugh learns about dentistry as he wants to become a dentist. He hopes to get a full time internship next year in order to be fully involved in the dental world. In the past, Hugh has worked many jobs which gave him the social skills and the work ethic to hopefully do well in the real world. In the meantime, Hugh is applying these skills as a reporter for the Hi-Tide. 
Hugh has just moved to La Jolla and is very excited to see what this year brings whether it brings friends or interests.
Hugh Gannon, Staff Writer
Feb 25, 2020

Start Your Engines

(Story)

Feb 10, 2020

San Diego Bans Electric Scooters

(Story)

Jan 30, 2020

Viking Volleyball Works Towards Hawaiian Tournament

(Story)

Jan 24, 2020

Killer Sentenced to Murder for San Diego Bay Stabbing

(Story)

Dec 16, 2019

Changes in College Apps-Get to Know the Real Student Behind the Application

(Story)

Nov 05, 2019

Childrens Pool Access

(Story)

Oct 16, 2019

Impressive Reboot Time

(Story)

Oct 12, 2019

La Jolla Art and Wine Festival is Here

(Story)

Sep 24, 2019

Deadly California Boat Fire

(Story)