Start Your Engines
The Daytona 500 is happening on February 16th. This international car racing event has the expected turnout of hundreds of thousands of people from all around the world. The Daytona 500 has come a long way since the track first opened in 1954. According to the Daytona 500's official website, the first Daytona 500 took place in 1959, five years later. It was a big upgrade from the limited "track" on the beach of Daytona. The turnout of the first Daytona 500 was around 41,000; around 159,000 more people than the first race. 
Daytona has become a tourist destination because of this event. It is no surprise that along with the race, people can experience five-star hotels and restaurants to accommodate the die-hard speed geeks. This makes it hard to believe that the Daytona 500 is so foreign to the majority of La Jolla High students. There are a few fans at La Jolla High, one being Senior Benjamin Duong who said, "I'm super excited for the Daytona 500. I can't wait to see some of my favorite cars out on the track." Individuals who watch the race are very enthusiastic about it. Junior Kirt Horst said, "I watch the Daytona 500 every year. It is kind of like a family ritual, when we all gather around and watch it. I am pretty psyched for it." Horst's favorite part is watching the Gatorade victory lane. 
Some students like Senior Camila Gonzalez do not know what the Daytona 500 is, but after a little education, Gonzalez said, "It seems like a cool event, and I will probably watch video clips after the race." When asked what her favorite car company was, she responded, "I really like the Volkswagen busses, but I don't think they will be in the race." The big race is coming up soon, so start your TV's and get ready for the race of the year! 
About the Writer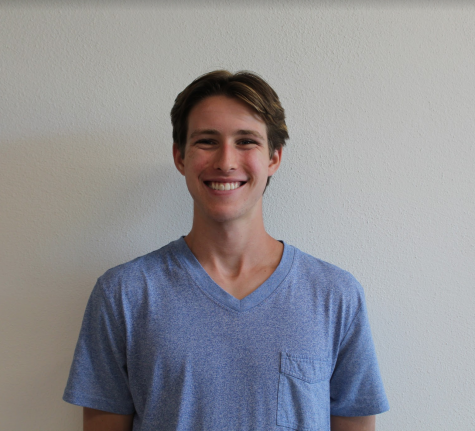 Hugh Gannon, Staff Writer
It is Hugh Gannon's first year at La Jolla High and his first year in a Journalism class. He loves being a reporter so far and is excited to see where...