Greyhound Bus Shooting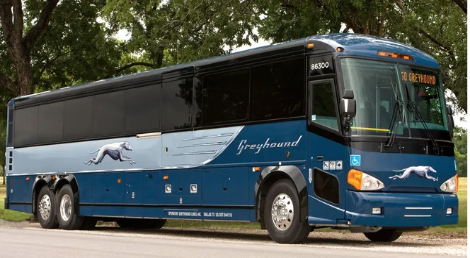 On February 3rd, a shooting on a Greyhound bus took place en route from Los Angeles to the Bay Area, leaving one dead and five injured; containing about 40 people. The suspect has been identified as Anthony Devante William, a 33 year old who was booked at the Kern County Jail for suspicion of murder and held without bail. "After the gunman opened fire, the bus driver was able to persuade the shooter to get off the bus," Sgt. Brian Pennings said. 
A handgun was used and left behind after the shooter voluntarily left the bus. The driver was able to convince the gunman to leave, then drove away, leaving him on the side of the road. The driver then pulled over at a nearby gas station to let the passengers off and to give medical attention to those in need. Police found the gunman and took him into custody. The motive for the attack is unknown, but police are looking further into the situation. "I can't believe that these shootings continue to happen. It is so sad that more and more people are lost to gun violence and nothing is done about it," Sophomore CJ Maggio said.
About the Writer
Grahm Churchill, Staff Writer
Grahm Churchill is a sophomore this year at La Jolla High School. This is his first year taking Journalism and he is looking forward to being able to express...