Cardi-B in Hot Water Over Controversial Past
In today's world it is nearly impossible for public figures to keep any secrets, let alone the most popular figures on Earth. Cardi B has proved no exception as the hip hop recording artist is arguably the most influential female in her field and serves as an icon for the up and coming generation. Sandal or not, Cardi B has taken the genre by storm as she is nominated for 21 billboard top 100 awards and took home the Grammy for best rap album "Invasion of Privacy." Ironically a video surfaced from three years ago, depicting Cardi B claiming to have drugged and robbed men during her time as a exotic dancer.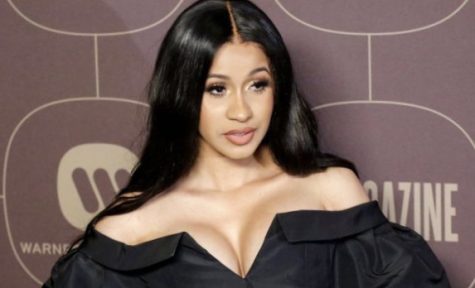 In her response Cardi B states that others do not understand the struggles that she went through and what she had to do to survive. She wrote, "I talked about things I had to do in my past right or wrong that I felt I needed to do to make a living…I made the choices I did at the time because I had very limited options." She also added, "I have a past that I cannot change, we all do." It is too early to determine how exactly this will affect her career but will undoubtedly join the long line of Hip Hop stars with tainted pasts.
There have been various responses to the video ranging from outrage to acceptance. Many have drawn parallels to other celebrities who have been forced to face the problems of their pasts. This push has been encapsulated with the hashtag #survivingcardib clearly mimicking the docu-series on superstar singer and star writer R Kelly, Radio, Corey (Corey Radio) "The reality is if Cardi B was a dude there'd be a documentary and everyone would be calling for her music to be pulled from radio stations. #SurvivngCardiB." The hashtag draws parallels between the outlash men have received while Cardi has been left relatively unscathed.
As for now, Cardi B joins the long line of hip hop artists to receive scrutiny for their words and actions. However Cardi B has crossed the barrier from Hip Hop star to Pop star like no artist that has preceded her, adding only more fire to the controversy.