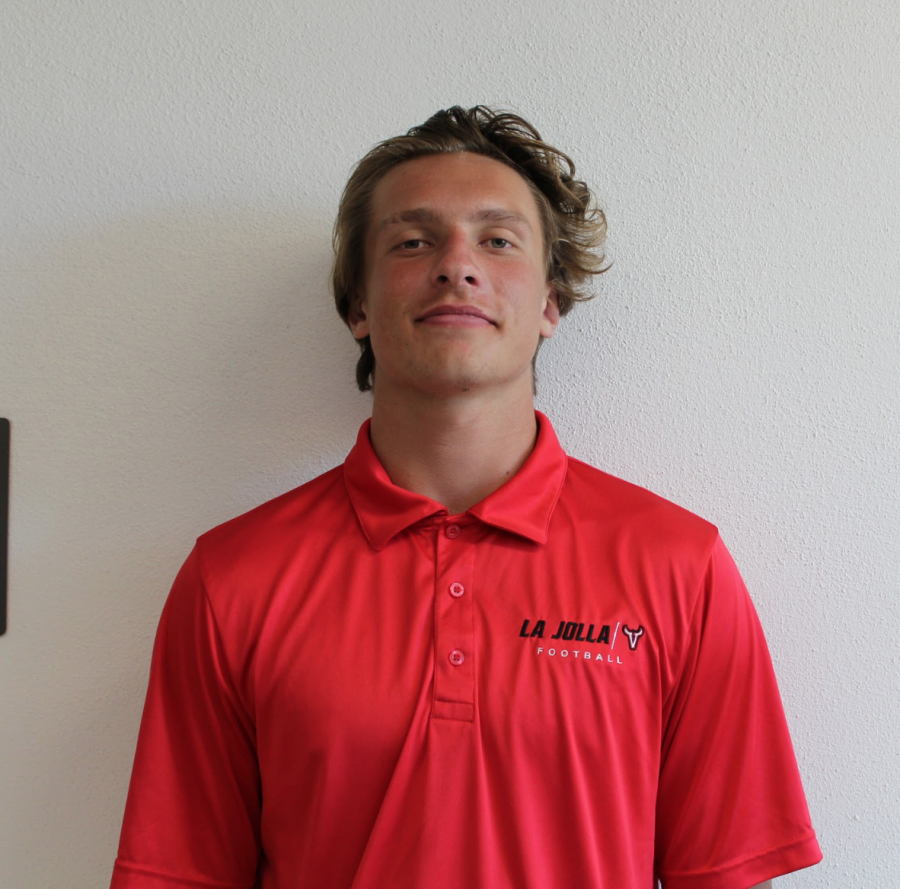 Aiden Trudeau is a junior and a first year staff writer for the
Hi-Tide
. When assigned to a challenging task in Journalism, he will make sure it comes out as a promising piece of work.
Everyday he is inspired to push himself to the limit and reach his highest potential when writing stories for the
Hi-Tide
. He will go out of his way to make sure an article is accurate and that it includes enjoyable content for the reader.
Trudeau plans to contribute to the
Hi-Tide
greatly with his work to help make it the best school newspaper for his peers. He enjoys writing creatively and is looking forward to reporting on La Jolla High School's sports and interesting student life.
Aiden Trudeau, Staff Writer
Jan 24, 2021
Feb 24, 2020

Our president doesn't know where Kansas City is

(Story)

Feb 10, 2020

Should the NBA Logo Include Kobe Bryant?

(Story)

Jan 29, 2020

Mac Miller's Album: Circles

(Story)

Jan 23, 2020

Will Coachella Live up to Its Hype?

(Story)

Jan 06, 2020

College Football Playoffs Around the Corner

(Story)

Dec 16, 2019

HIV Virus Could be Cured By 2021

(Story)

Nov 05, 2019

Boys Football Season

(Story)

Nov 05, 2019

How Your Favorite Celebrities Showed Off their Halloween Spirit

(Story)

Oct 14, 2019

La Jolla High's Parking System

(Story)