Should the NBA Logo Include Kobe Bryant?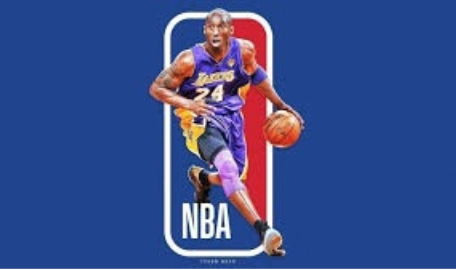 With the recent passing of Kobe Bryant on January 26th, fans across the world are mourning the former Los Angeles Laker's death. To honor Bryant's legacy, a young fan by the name of Nick M. created an online petition to make Kobe Bryant the new NBA logo. The petition was launched on Change.org, just hours after the news of Bryants's death was released to the public. According to NBC, the petition is the fastest-growing on the Change.org website and the first to surpass over one million signatures in 2020. Considering the overwhelming support of fans, the NBA logo should be changed to Kobe Bryant to honor his legacy in the sport of basketball.
The current NBA logo, which has been in use since the 1970s, includes the silhouette of former Lakers player, Jerry West. With the devastating and untimely passing of Bryant, many would love to see Bryant immortalized as the new logo to ensure that his legacy is remembered for years to come and is embedded in the NBA. Current NBA players and celebrities support the petition and have posted on social media with the trending hashtag, #changethelogo. According to CNN, some big names that have shown their support include: former NBA player, Jamal Crawford, Justin Bieber, Usher, and Snoop Dogg. 
It is clear that there is a strong bias amongst Kobe and Laker fans alike. Beyond the Laker uniform, Bryant had an immeasurable impact on the sport, coming to define the definition of NBA superstar. Sophomore Lucie Scoma said, "Kobe should be the new logo because he was a legend in basketball and made an extreme impact on the NBA and inspired many others to pursue their passion and work for their goals." Bryant retired in 2016 after twenty outstanding years in the league; winning the Lakers five NBA titles during his career. He was not only seen as a legend on the court, but as a role model and loving family man. Junior Diego Solis said, "I personally don't think the NBA logo should be changed to Kobe because the current logo dates back to the creation of the league." While the current NBA logo has remained unchanged throughout NBA history, many basketball fans have come to idolize Kobe Bryant, as a player and a man. Although views differ, it would mean the world to Kobe Bryant, his family, and to basketball if he was put on the new logo.
About the Writer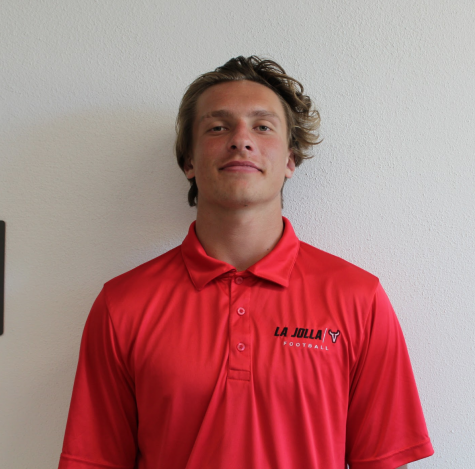 Aiden Trudeau, Staff Writer
Aiden Trudeau is a junior and a first year staff writer for the Hi-Tide. When assigned to a challenging task in Journalism, he will make sure it comes...