Sincerely Yours: A Tribute to the Breakfast Club
LJHS drama club puts on play based on hit 80s film in the school library
The Breakfast Club is a 1985 American coming-of-age comedy-drama film directed by John Hughes. It follows five high school students from different cliques who serve Saturday detention together and learn to see past their initial prejudices. The Breakfast Club is considered a classic of 1980s cinema and is known for its themes of teenage rebellion, high school life, and social class.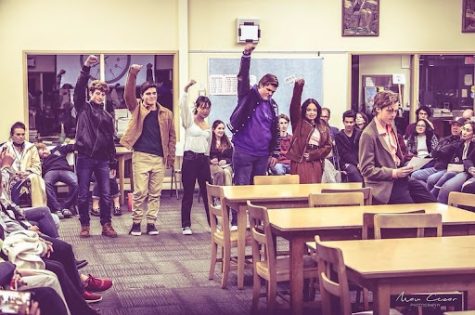 The La Jolla High School drama club is putting on "Sincerely Yours," a tribute to the Breakfast Club. 70% was original from the movie, while only 30% was changed. It was produced as part of their efforts to raise awareness of the issues facing today's teenagers. A remodeling of the main theatre provided the perfect opportunity for an untraditionally staged play. It is held in the school library, with the audience being on the outskirts of the library, where they can feel like they are in detention with the characters. All proceeds go to Just in Time, a philanthropic organization that supports foster kids.
"
I knew we had the talent. As a matter of fact, we had so much talent I had to make three different casts.
— Mr. Allen, drama teacher and director
The language and content are intended for mature audiences as it contains adult language and PG-13 references. The cost is a ten-dollar donation in cash or checks at the door, concessions are available during intermission, and there are three casts, each with two performances. Drama teacher and director Mr. Allen said, "I knew we had the talent, as a matter of fact we had so much talent, I had to make three different casts" Senior Luciano Bono, who performed as Principal Richard Vernon, commented on his performance when he said, "Frankly it's fun playing the bad guy." 
About the Contributor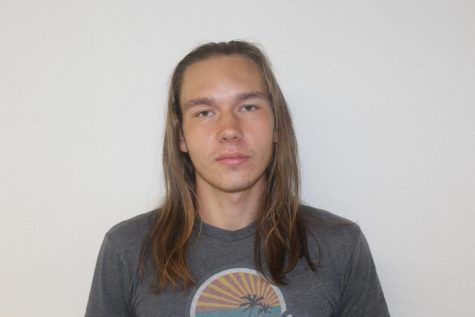 Logan Sas, Staff Writer
Logan Sasis a Senior and in his first year taking Journalism. Logan aspires to gain some experience in the field of journalism. Some of his hobbies include...