Fall Sports Wrap Up
La Jolla High's sports teams have been getting better and better during the past 100 years our school has been standing.
La Jolla High School is one of the public schools with the best athletics in San Diego. We have proven this fact year after year, after all, just take a look at all the banners in the big gym. La Jolla High's sports teams have been getting better and better during these past 100 years our school has been standing. We've proven this fact with new and strong Girls Cross Country members, a two-time AFC tournament-winning Water Polo team, an outstanding Girl's Field Hockey record, and a prideful Football team with the cheer team standing next to them. Although Boy's Cross Country, Girls' Tennis, and Girl's Volleyball have faced some difficulties without the graduating class of 2022, they've pushed through. 
Isabela Gomez, a senior on the cheer team, admits that they have "lost a lot of our good seniors but our team is working together and pushing through." Isabela is happy to cheer for the Football team because they have also been doing really well only losing a few games this season. Senior tennis player, Aura Rosen, has been on the varsity tennis team since her freshman year and has lived through the changes in the team. She points out that Covid-19 was only a mere hiccup in the team's advancements and they are now back on their feet.
On the other hand, the Girl's Golf team has seen pretty strong obstacles and unfortunately hasn't been as successful as they hoped this year. However, freshman Cooper Gilmore has stood out in the league by making her name known match after match. Boys Cross Country has also been faltering due to the graduation of many talented boys. Junior Christopher Ruff admits that "our boys team is ok, and our girls team is really top of the line material." This idea is also backed up by freshman Chiara Daily who acknowledges that her team is really good with several talented members advancing them to being at the top of their league. The boy's water polo team, much like girl's Cross Country, is very high in the league with very few flaws to improve on.
Another team that has proven its ranking is the girl's field hockey team who are ranked number 5 in San Diego. Senior captain, Esra Yazici, recognizes how her team has significantly improved their offense over the years, allowing them to win game after game, even against their most formidable opponent, Scripps Ranch. 
Much like the field hockey team, the girl's volleyball team has significantly improved and are working hard to qualify for playoffs. Although having to part ways with last year's graduating class, they held their ground thanks to new members and improving generations. Junior Mia Jessen has shown great improvements since last year and is more than happy to be part of this school's team. 
Overall, this year has wrapped up fall sports with a positive profile, excitement for final games, and an open mind for next year.
About the Writer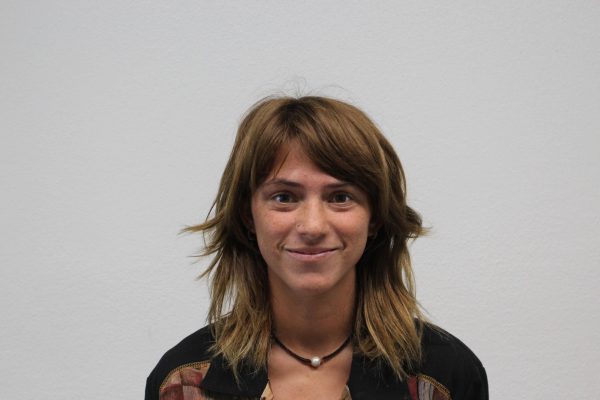 Maya Rosen, Staff Writer
Maya Rosen is a senior and is happily taking her second year of journalism. After the first day of school, she did all in her power to fix her schedule...