What Will the College Admissions Process Look Like Next Year?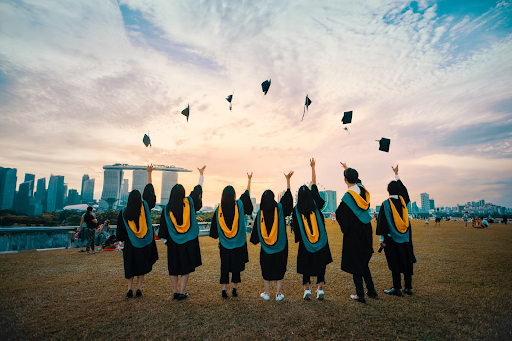 During the college admissions season of 2022, new test-optional and test-blind policies initiated to combat COVID-19's impact on students' education caused a massive spike in applications to the top institutions. New competitiveness amongst students was unprecedented to that of previous years, and has set an uncertain tone for the future.
For the upcoming 2022-2023 cycle, 63.5% of the top 200 schools in the US have announced test optional, test flexibility, or test suggested guidelines. In regards to the Ivy Leagues, all eight have recently declared their plans to stay test-optional through the high school class of 2023s admissions. Cornell and Columbia are continuing this policy for the class of 2024, and Harvard through the class of 2026.
Though this undoubtedly lifts the weight of standardized testing off many high schoolers' shoulders, there has been some criticism raised against these test-optional institutions. The main complaint is how universities utilize the policy to increase admissions numbers, thus increasing exclusivity. This poses the question of how will the exclusion of the ACT and SAT affect one's application on a grander scale.
"
I wonder how the admissions process will be during our senior year considering how COVID-19 has affected this year's applicants.
— Stella Dillon, freshman
For instance, Junior Olivia Lamkin said, "I personally think that test blind and test optional policies are a great idea because it gives people who don't necessarily have access to practice test resources the chance to focus on other things." Understandably, when one factor is removed from the evaluation, the other factors become more significant. The exclusion of standardized testing leads to increased weight of GPA, AP classes, test scores, and college application essays. However, arguably the most important part of one's application are their extracurricular activities, as they are what single handedly differentiate an applicant from the rest.
Now, extracurriculars are becoming even more crucial than ever. As La Jolla High offers many different activities to join, these new policies provide an excellent opportunity to become more involved. Junior Sophia Bledsoe agrees with this, and says, "There's so many different clubs to join on campus, it's a great idea to spend your free time in these clubs as colleges love to see that, and more importantly, they're a lot of fun." This free time is exactly what warrants colleges to weigh other factors more critically, and can be seen in a positive light. 
In addition, freshman Stella Dillon says, "I wonder how the admissions process will be during our senior year considering how COVID-19 has affected this year's applicants." Though most colleges do not plan to extend their test-optional policies for the class of 2025, some, such as the renowned Harvard University do. A number of colleges also intend to remove test scores entirely from one's application. COVID-19's overall impact has posed several different possibilities for the years ahead, leaving the future for the college board uncertain. 
As the 2021-2022 college admissions season comes to a close, we begin to look toward the future. It is imperative that high school juniors reflect on recent college admission updates while looking ahead, and this spring semester is a great time to do so.