The Importance of Caring for Elders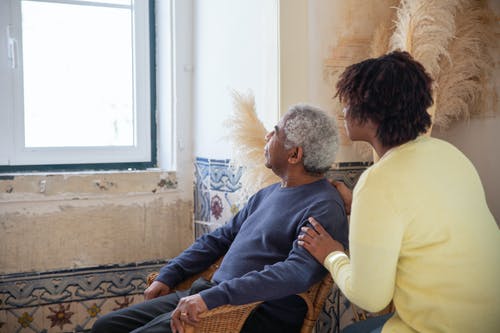 The healthcare of elders is a very important topic in today's society, especially because of COVID-19, a great concern of health and overall well-being. There are many methods of how to care for senior citizens, however, the two most impactful ones are in the comfort of their own homes versus in a senior care facility. Either way, as long as our elders are being cared for properly, both are great ways to look after relatives.
No matter what form of care is pursued by senior citizens, it is important to stay active whether it be with a caretaker or other elders in facilities. As humans age, they slowly become less socially, physically, and mentally active. Problems with overall health can be negatively altered if an elderly person is not staying active. In care facilities, there are plenty of activities for seniors to partake in such as creating art projects like sewing and knitting, yoga, and other physical activities that have positive effects. 
If a senior resident is being cared for at home and there are certain activities to take advantage of, this type of healthcare can be beneficial in some way. Some seniors may become less social over time or develop certain disorders such as diabetes. Therefore, being in their own home surrounded by their own memories may be the best option, especially when taking their mental and physical health into account. 
If one is taking care of an elderly person, such as a relative or friend, looking after them in their house, or in the caretaker's house, can be beneficial for numerous reasons. One advantage is the elder receives primary care and the foremost supervision. If they become injured or are in need of some assistance, they are the most important priority. Another positive aspect focuses on the relationship between the elderly person and their caretaker. They create a bond, which is especially great when it includes a relative – a son, daughter, and/or grandchild. Growing old can be lonely and it is always excellent to have a strong connection with your loved ones, as they may not always be around to care for one another.
There are many great aspects of receiving care in a facility as it offers care and numerous activity opportunities for senior citizens. Senior care facilities provide safety and security in order to ensure there is no unnecessary danger that could threaten the lives and wellbeing of the elderly. Student Calvin Worst explains, "If the senior care facility is in good condition it is a great option". Additionally, facilities provide multiple activities to encourage residents to stay busy and social, which is incredibly important during these times.  "In the past two years people have felt very isolated and it is important for them to have interactions as long as the proper precautions are being taken," said senior Ellie Lee. Care facilities also offer independence and give senior citizens time to choose what they will do in their free time. 
Considering that senior citizens are being cared for properly, whether it is healthcare in their home or in a facility, there are positive aspects in both options.