Discovery+ A New Streaming Service, Goes Live
Discovery Channel has entered the streaming wars, with Discovery + being released. Discovery + will feature channels "Discovery, TLC, Animal Planet, Food Network, HGTV, ID, A&E, History, Lifetime, OWN, Travel, Science Network, The Dodo, and more" according to Business Insider. Discovery claims that Discovery + has over 55,000 total episodes of content.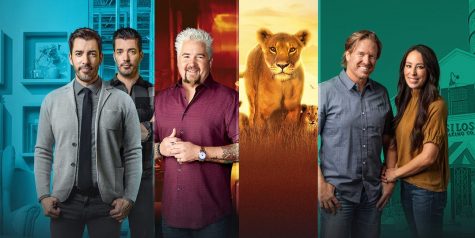 Although many of their shows are already available via On Demand, whether it is on your cable box or on their app,  many channels are adding streaming as an option to view their shows. So with all their competition having a streaming service, Discovery INC pretty much had to add a streaming service eventually in order to catch up to the powerhouses like Disney, CBS, and HBO.
Junior Jack Kearney said, "I'm not going to get it because I don't watch that stuff much." Discovery Communications refutes this notion by claiming that "Discovery Channel closed 2016 as cable's #1 non sports network among men for the second straight year, claiming nine of the top 10 unscripted series in the U.S."
If there's one thing that Discovery Channel could work on, it would seem to be the name recognition department. Senior David Llewllyn Smith said, "I'm not going to get it because I don't know what it is." Verizon Communications, the network provider, is helping Discovery Channel ease into the streaming wars. Verizon is offering 12 months of Discovery + for free to customers who have their Play More Unlimited or Get More Unlimited Plan. Without this Verizon deal, Discovery + costs  $4.99 a month with ads and $6.99 without ads.