LGBTQ Inclusivity During the World Cup
Amidst one of the most popular sporting events in the world, LGBTQ rights have become a major focal point during the World Cup. Despite protests concerning alleged human rights discrimination toward the LGBTQ community, the World Cup is still alive and kicking in Qatar. However, many are speaking out regarding the nation's anti-LGBTQ legislation and attitudes.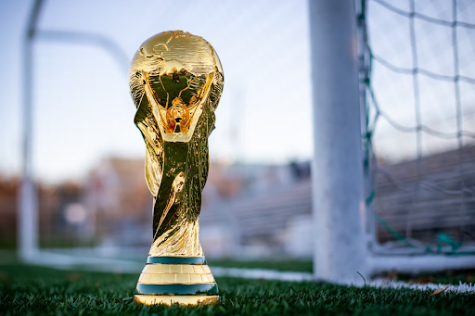 Athletes, for one, have been staying aware during the World Cup and expressing their resentment towards the lack of total inclusivity. FIFA prohibited Seven European teams from wearing rainbow armbands during the opening week of the competition, warning that doing so would result in being given yellow cards. Sophomore Elijah Jones explains clearly, "as the official FIFA armbands lack support for the LGBTQ+ community, this is at its core a censorship attempt." After being threatened with repercussions for wearing their One Love armbands, Germany's athletes made a statement by covering their mouths in a team photo.
Attendants are also making an effort. On November 28th, a protester wearing a blue Superman T-shirt with the words "Save Ukraine" on the front and "Respect for Iranian Women" on the back hurried across the field at the Portugal vs. Uruguay game, carrying a rainbow flag. They were eventually escorted away by security, but nonetheless, their message did not go unheard. Freshman Justin Huh commented, "although running across a field in the middle of the game can be destructive, I think this made a bold statement to all of those who were watching." 
While history indicates that major sporting events rarely serve as drivers for societal change, time will tell the full impact of the persistent efforts being made to move towards inclusivity in Qatar and the rest of the world.
About the Contributor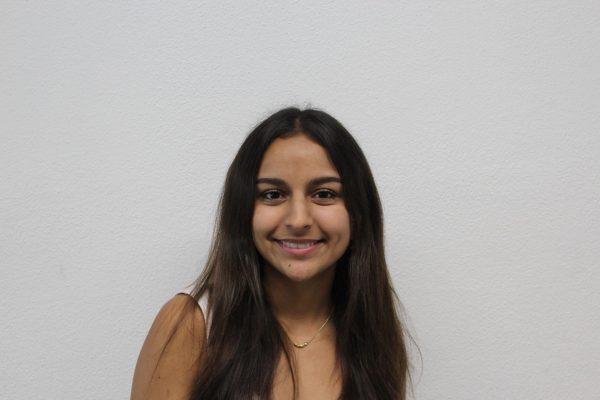 Kyra Sharma, Managing and Opinions Editor
Kyra Sharma is a junior in her second year of Journalism as the Managing and Opinions editor. With her background as a staff writer and guest contributor...