Over the years, the La Jolla community has enjoyed the various plays put on by La Jolla High School's theater department. This fall, performing arts students are coming together to tell the story "Almost Maine" from October 5th to 13th at the Parker Community Auditorium. The play is cut into three acts for three unique dishes provided throughout the night. The tickets for the show cost twenty dollars, and for that price, audience members receive a three-course meal from La Dulce Vida, a local Italian restaurant with a variety of dishes, including pasta, pizzas, and salads.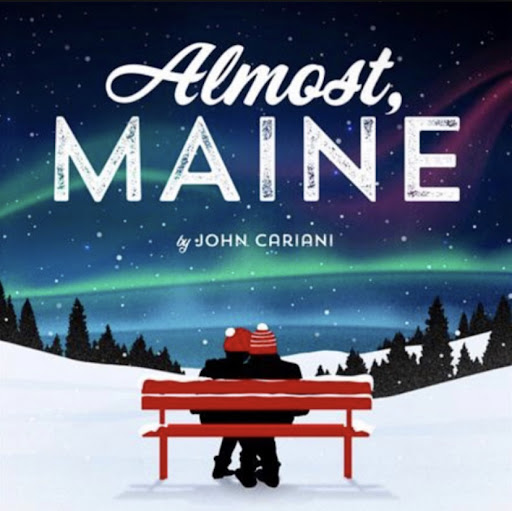 "Almost Maine" is set in a small town with varied stories of love, consisting of seven short stories of different couples' journeys: some happy, sad, and others neutral.  The eight short plays featured in two-character vignettes are "Prologue," "Her Heart," "This Hurts," "Getting It Back," "They Fell," "Where It Went," and "Story Of Hope." Junior Lila Arminio, who is playing Glory in "Almost Maine," discussed her excitement for the show's upcoming opening night and said, "dinner theater is always super fun for the audience and cast since it gives us a chance to serve tables and the audience gets to enjoy a great meal and show."
When Paola Estrada Vega, a junior, was asked what made her excited to see the show, she said, "…the idea of a play involving both theatrical aspects and dinner is very interesting, and seeing friends who are cast members in the show play their parts is exciting." Clearly, LJHS students can't wait to watch this amazing student production and eagerly anticipate its opening night.