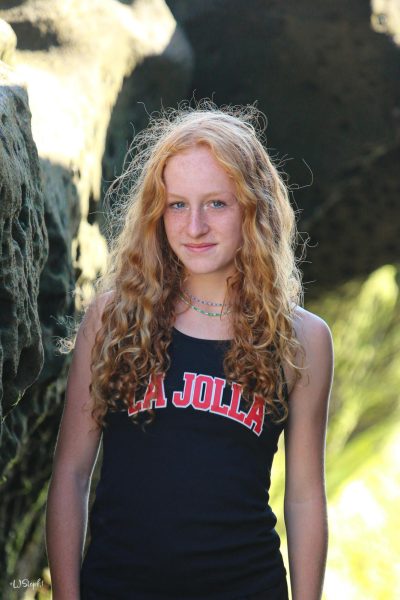 Sophomore Chiara Dailey is among California's top track athletes and has broken records in her two years running for La Jolla High School. Last year, Chiara finished second in the state in Division IV and earned third-team All-American honors with a 14th-place finish in cross-country nationals. Chiara was the only freshman to qualify for nationals and has since begun training to break more records!
Q. What sport(s) do you play?
CD: I do cross country, soccer, and track and field.
Q. How long have you been in cross country?
CD: I started training the summer before Freshman year. I wasn't that big into running during middle school, so I'm pretty new to the sport.
Q. Why did you decide to join the cross-country team? (What drew you to cross country?)
CD: My parents do cross country, so I figured I might have the genes for it. 
Q. Are you looking to run in college or in the future?
CD: I want to go to college for running, and eventually probably go pro as well.
Q. What is your personal goal for this sport?
CD: To be the best in the country eventually.
Q. What is your favorite part about cross country?
CD: Winning races.
Q. What do you consider your biggest sports achievement so far?
CD: Going to nationals.
Q. Do you have any team shoutouts? 
CD: Shoutout to Kirra Fisk and Daphne Mayer, as well as Kevin Chiu and Leo Souza, for being great XC teammates.