Girls PE Uniform Sizing Draws Criticism
More inclusivity in girls PE uniform sizing is needed
The girls' P.E. uniforms at La Jolla High School have drawn criticism from a number of female students.
While LJHS does not provide large uniforms, it does offer small and medium alternatives. This implies that a girl must buy a men's medium if she wants to buy a large uniform. Not only is this impracticable, but knowing that they must order a boys' uniform in order to get their size has an impact on the mental health of girls.
"
There should be sizes for everyone, not just some students.
— Bella Duarte, freshman
Francesca Divona, a 9th grader at LJHS, expressed reservations about the uniforms: "The fact that there isn't a size large is crazy. Students shouldn't have to feel invalid because of that".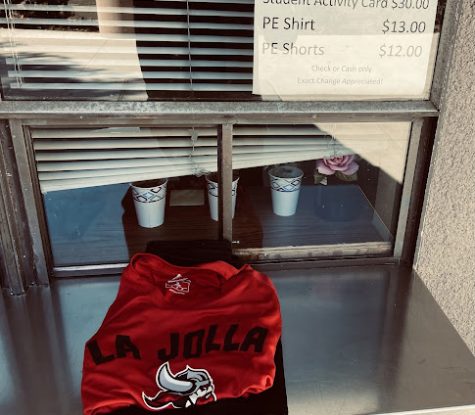 Many young girls already battle with body image, so it doesn't help that their school doesn't cater to them. Its extreme practicality is another issue. Instead of needing to travel to guys' uniforms to receive their size, all girls should be able to order uniforms from the same location.
Bella Duarte, a ninth-grader at LJHS, asserted: "It doesn't make sense. There should be sizes for everyone, not just some students." It would be much simpler for students if they could get uniforms from one place and not have to go through the process of trying to find a boy's uniform that will fit them properly.
For a variety of reasons, La Jolla High School ought to provide a large in girl's uniform. The fact that this exacerbates girls' body image concerns and makes it more difficult for kids to locate a uniform that fits them are a couple of the reasons behind this. Large uniforms must be made available at LJHS to simplify life for students.
About the Contributor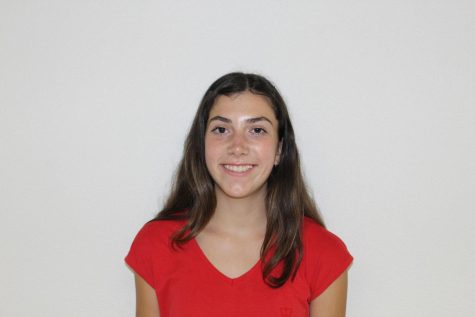 Ariana Gordon, Staff Writer
Ariana Gordon is a freshman at LJHS, and new member of The Hi-Tide staff. She decided to take journalism because Ariana has always enjoyed writing in her...