Upcoming Albums to Start off 2020
January:
10th – Rare by Selena Gomez
This album will be Gomez's third solo studio album. She revealed that the album will have a "sense of strong pop" and follow her journey experimenting with electric guitar.
17th – Manic by Halsey
Halsey revealed that the album Manic is a tribute to her true self, beneath her stage name.
31th – Treat Myself by Meghan Trainor
Trainor's third album featuring groovy melodies.
February:
7th – Father of All by Green Day
In their upcoming thirteenth solo album, one of the members stated that the title track is about "making people feel bad." English Teacher Mr. Cisneros said, "Green Day has tremendous songs and performances. They have fans all around the world and they are very good and successful so I think their fans are excited and have been waiting for their comeback."
21st – Map of the Soul: 7 by BTS
The Korean boy band revealed that their previous album will be continued through their new album: Map of the Soul: 7. Sophomore Kaiya Adams said, "It's gonna be really big and it's a great album so I can't wait."
21st – Notes On A Conditional Form by the 1975
The album follows their third album A Brief Inquiry Into Online Relationships. One of the members, Healy, explained that the album was inspired by British nighttime culture.
March:
6th – Sorry You Couldn't Make It by Swamp Dogg
The album sees Swamp come full circle and close his unfinished business.
13th – Sad Happy by Circa Waves
Kieran Shudall, the vocalist and guitarist, explained that the album runs through thoughts on mortality, love, and observations of people.
27th – Local Honey by Brian Fallon
The album will feature Fallon's views on the album's lead single, "You Have Stolen My Heart".
April:
3rd – The Mike & Micky Show Live by The Monkees
The new album will include 16 special performances and will highlight some of songwriter Nesmith's compositions that have never been performed live before.
May:
15th  – Van Weezer by Weezer
The album is inspired by 1970s and 1980s hard rock and heavy metal bands such as Kiss, Black Sabbath, Metallica, and Van Halen.
About the Writer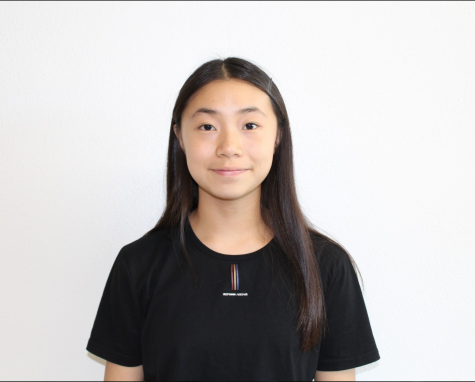 Catherine Huang, Staff Writer
Catherine Huang is a sophomore at La Jolla High in her first year in Journalism as a staff writer. Last year, she chose yearbook as her elective course....