Ballon d'Or 2019 Award Results
The FIFA Ballon d'Or, also known as the "Golden Ball," is an annual soccer award presented by France Football. This ceremony has been held since 1956 and it awards the best soccer player throughout the year. International journalists and national team coaches, or captains, vote on the winners. 
The Best FIFA Men's Play in 2019 has been revealed. It was announced in Paris on Monday, December 2. According to Evening Standard, 30 players are on the list, and the top three winners this year, in order, are Lionel Messi, Virgil van Dijk, and Cristiano Ronaldo. 
This is the sixth time Messi has won the Ballon d'Or. He is also the player with the most wins in the award's history. Van Dijk is the first defender after Fabio Cannavaro to win the award for second place. The third place, Ronaldo, has won the Ballon d'Or five times.
"There is only a handful of top soccer players are going to win and it seems like it gets passed between the three or four players. They always win because they are considered as the best soccer players in the world," said Coach Major of the JV Girls Soccer Team.
According to NBC Sports, most people had already predicted that Messi would be the champion of the Ballon d'Or Award. Although it is not a big surprise, it is still a remarkable record. He netted 54 goals for club and country in the past year, so there was no doubt that he would win the 2019 Ballon d'Or.
"I was close but there was someone just a little bit better. I am happy with what I achieved and hopefully we can come back next year but it will be tough," Messi said at the Ballon d'Or ceremony.
About the Writer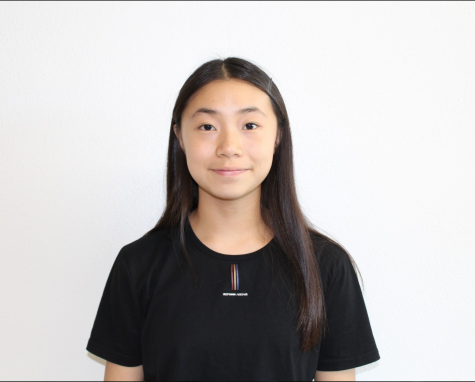 Catherine Huang, Staff Writer
Catherine Huang is a sophomore at La Jolla High in her first year in Journalism as a staff writer. Last year, she chose yearbook as her elective course....