It has officially been 20 years since Peter Dukes, the creator of the pumpkin spice latte, accidentally stumbled upon the pumpkin spice flavor. Since its introduction to the Starbucks menu, this fall favorite drink has been enjoyed by millions of Starbucks enthusiasts, alongside other fall-exclusive beverages and food items. In the past two decades, several changes have been made to Starbucks' fall menu, and many new additions–including the Iced Pumpkin Cream Chai Tea Latte, and the Apple Crisp Oat Milk Shaken Espresso this year—have made fall a highly anticipated season.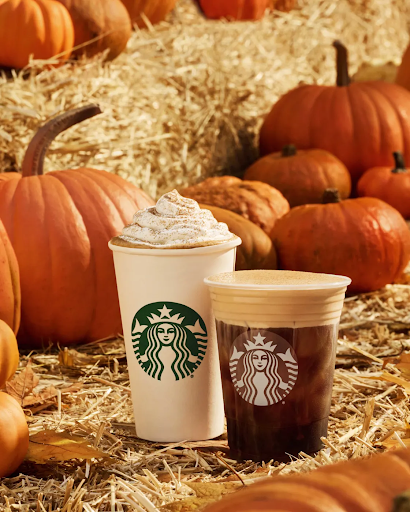 At La Jolla High, students unanimously agree that the fall menu is the best of Starbucks' seasonal menus. When asked what their favorite and least favorite drinks on the fall menu were, Junior Stella Lee replied, "a pumpkin chai with cold foam, because I like chai and pumpkin, but not coffee," and Sophomore Samantha Cousino replied, "an iced pumpkin spice chai latte, but I'm not a fan of the hot pumpkin latte." The Pumpkin Spice flavor epitomizes Autumn, and the fanbase the Pumpkin Spice Latte has gained over the last 20 years is of unprecedented size. 
As the fall season comes to a close, millions are sad to see their fall favorite drinks go. While many look forward to Starbucks's upcoming Holiday menu, the Pumpkin Spice Latte, and other fall favorites will undoubtedly continue to enrapture the minds of many.