Leveraging Priscilla Presley's memoir, "Elvis and Me," Sofia Coppola's eighth and newest film, aptly titled Priscilla, embarks on a temporal odyssey. The story is not exclusively the revelation of elusive truths regarding the life of Elvis, but an exploration of an iconic figure, though persistently overshadowed by her husband, Elvis' wife, Priscilla.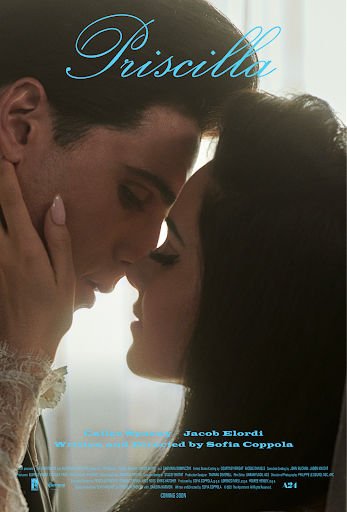 Priscilla grapples with a time-intensive story. The film is a collection of great scenes that one might expect to blend into an interesting portrait of human life, as Coppola has done in her past efforts. However, this time, the film encompasses too much, giving it a sense of unwieldy ambition that produces a visual narrative marked by disarray and a pronounced lack of artistic focus. Priscilla's large scope impels a sweep across an even larger thematic terrain, ultimately leaving behind unresolved nuances and half-baked concepts.
In one sequence, Priscilla leaves Graceland, a moment beautifully done, yet emblematic of the film's swift narrative tempo in its latter acts. It's precisely this poor pacing that leaves us yearning for a deeper exploration into Priscilla's life. Instead, the film leans heavily into her relationship with Elvis, something I'd expect the film to try to avoid. Consequently, Priscilla's denouement is unearned, her decision to leave feeling abrupt and inexplicable. It's a testament to Coppola's intimate directorial style, which, while often effective, doesn't align with the profusion of events in Priscilla's tumultuous life, contrasting Coppola's past success in the subtle and nuanced Marie Antoinette.
However, the performances are all excellent, notably Jacob Elordi's shockingly quiet and subtle turn as Elvis. Likewise, Cailee Spaeney's transformative take on Priscilla is one of the year's best performances. And naturally, Sofia Coppola's visual finesse is ever-present, contributing to an engaging though half-baked cinematic experience.