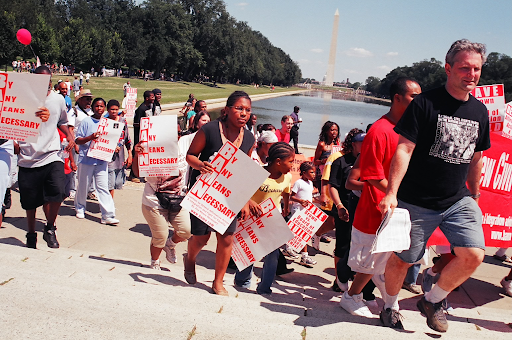 Affirmative action has become a sensitive and widely debated topic in recent years. The idea that race should be considered in college applications had been instituted in order to solve issues regarding diversity and racial inequality. With the use of affirmative action, colleges increased the diversity in their classes and helped students develop a better understanding of different cultures.
Abraham Sierra, a Senior at La Jolla High School, feels that affirmative action is vital stating, "it is beneficial to promote a diverse group of students in colleges. California should not have taken it away because of all its benefits. It helps reduce inequality and discrimination from different races and minorities." Affirmative action has helped reduce historical discrimination in the past since it emphasizes different points of view and backgrounds. Exposure to different perspectives helps reduce stereotypes and prejudice.
Abel Delgadillo, another student from La Jolla High School, thinks affirmative action is important stating, "affirmative action has been seen to help reduce the disparity and gap between less privileged students and the average white student. By giving equal opportunity to those of marginalized communities, we ensure that less represented groups get an equal voice and presence in power." Affirmative action can be a means to break the poverty cycle that marginalized groups are stuck in. It provides an opportunity for those who are underprivileged. 
While the Supreme Court struck down affirmative action in college admissions on June 29, 2023, declaring that race cannot be a factor in college admissions, it is imperative to understand both sides of the story.