Among the various fall sports that are concurrent to the start of the school year, the girls volleyball season is in full swing. As girls varsity volleyball is the second most watched fall sport at LJHS–after football–the gym echoes with the cheers of students, parents, and staff each week as the team takes the court to represent the school.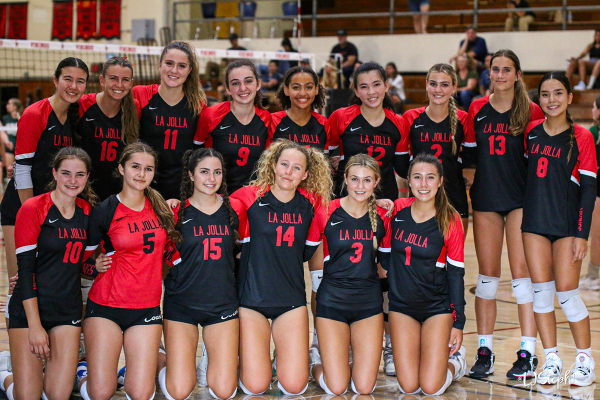 One critical aspect of the girls volleyball team's success is team chemistry. Junior Riley Lincoln, who moved to La Jolla High from Bishops this year, said, "I really appreciate how welcoming the team has been to me and the new varsity players. This team is so supportive on and off the court. They truly care about my well-being and want me to succeed in everything I do." Early morning walks and team bonding exercises have created strong bonds between teammates that are central during games.
While the team has faced some challenges this season, they have been playing their best against some of the top schools in San Diego. Senior Captain Mia Jessen commented, "we got off to a bit of a rocky start, but we're working through it, and hopefully it's gonna be a really good end to the season. There's a lot of potential and athleticism on this team, and we're excited to channel that into our last few games." With the fall sports season drawing to a close, LJHS is confident that the girls volleyball team will be bringing their all as they head into CIF championships.