GUTS, the widely anticipated sophomore album of singer Olivia Rodrigo, was released on September 8, 2023. Expectations following her massive debut, SOUR, were high. They were both met and exceeded. Rodrigo offers more mature, cohesive, and intimate songs, culminating in an overall superior album. Throughout, she explores growing up in the spotlight, love, and heartbreak through emotional pop-rock ballads. While it doesn't veer too far off the beaten path with regards to SOUR, you should certainly give it a listen. However, if you don't have time to listen to all of it, the best songs on it are: "All-American B**ch," "Get Him Back," "vampire," "Grudge," and "Logical."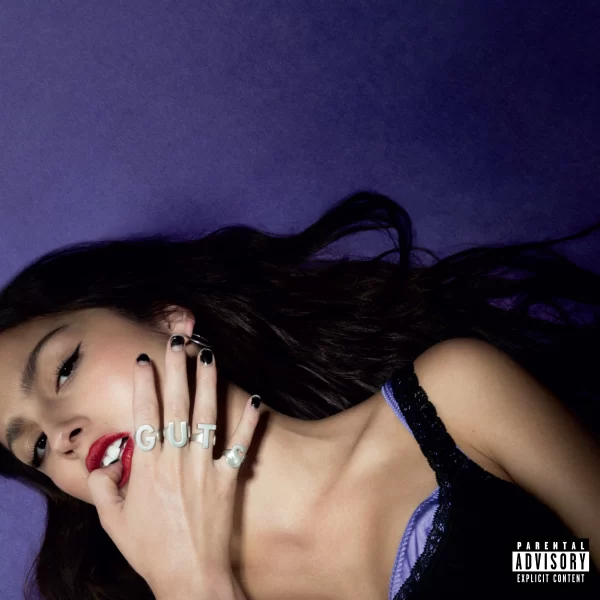 Overall, the album was great – perhaps superior to her last. It seems that Rodrigo has a long and amazing career ahead of her! However, it isn't nearly unique or good enough to compare with the best albums in history – it'll never be ranked alongside globally heralded pop masterpieces like Thriller,  21, and The Stranger.
Throughout GUTS, Olivia Rodrigo and her co-writers have once again expressed their lyrical talent. From "All-American B**ch" – a song about the social expectations of women – to "vampire" – which talks about an older ex who took advantage of her – to "Teenage Dream" – a wistful song about how she couldn't always be "your teenage dream." Lyrically, the album performs.
GUTS is a pop-rock album, like SOUR, and remains as musically interesting as the latter. It's sonically consistent throughout, and you can listen and enjoy it in one sitting. It also joins the ranks of very few Disney alumni albums that aren't "robot pop." The one slightly unfortunate feature of the album is its resemblance to SOUR – while fresh, it isn't entirely new. 
GUTS Rating:
Overall: 7/10
Lyrically: 8/10
Musically: 7/10