Blizzard Warning in Sunny San Diego
The first-ever blizzard warning in San Diego
Amid a particularly harsh winter for the whole country, San Diego County received its first-ever blizzard warning. The storm yielded over a foot of snow in altitudes over 6000 ft, while between 8 and 12 inches fell to altitudes as low as 4000 ft. On top of the snow, wind gusts of 40 mph have pummeled. The areas within San Diego affected most by the weather were Julian and Pine Valley.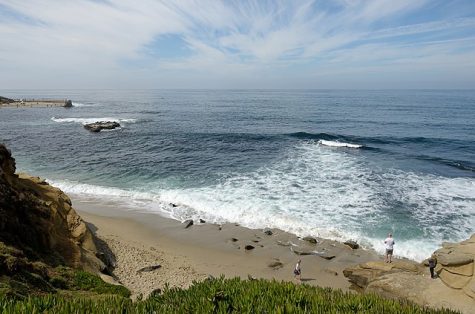 Locally, the storm has given way to weeks of gloomy, rainy, and windy weather. We have received almost 7 inches this year, which is more rain than all of last year. The wind has also been above average, reaching nearly 40 mph at the San Diego International Airport. Lucia Vega, a freshman here at La Jolla, said, "I have been enjoying the gloomy weather, but it's been bizarre to have so much rain and wind." She also noted that she was surprised that a measurable amount of snow had fallen within the county. 
Outside of San Diego, L.A., and San Bernardino areas are being hit even harder. They have received almost 10 feet of snow in parts of Big Bear and the San Bernardino mountains. These extreme conditions have trapped people in their homes and cut off others trying to get back. Wind gusts in the areas of inland L.A. and San Bernardino are expected to reach 60 mph at times, which is devastating to local wildlife and possibly homes. Interstate roads and highways were also snowed out, preventing people from leaving and coming to California. The primary goal of first responders is to restore access to roads and allow people to get to/leave their homes. As the winter season ends, the California community will be able to recover from this weirdly intense series of storms.