From February 23-24, 2023, the La Jolla High Theatre Department put on their showing of "10 Minute Plays," written, directed, and acted by La Jolla High students.
The plays were put on in the auditorium, and the seats were limited. The show began with a piece by Julia Van Skike, a hilarious and meaningful play highlighting the irony in the college admissions process. The majority of the actors looked impressive throughout the entire production, with Zander Shafer, Simona Stein, Simon Lewis, and Brian Hentges giving the most noteworthy and effective performances.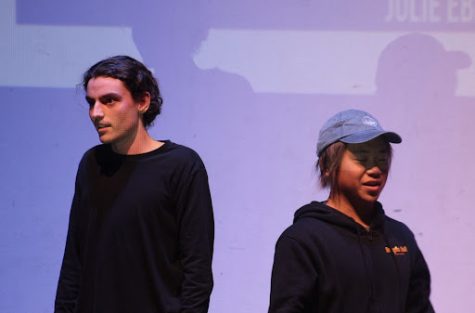 While many of the plays were well-written, the two plays by Peyton Harris and Jack Backus stood out as the most impactful. Peyton Harris wrote his play about the patriotic life of a British soldier during World War One.
He introduces a character, the soldier's corporal, who comes to a realization about the moral and ethical implications of war and tries to get the soldier to step down from his post and try to enjoy the rest of his life. The play flowed well, and the overall message was felt by the audience.
On the contrary, Jack Backus' play tackled the issue of self-harm in the LGBTQ+ community. The play was epistolary following a transgender man named Jonny and his last words to his childhood best friend named Angel.
The play was a tear-jerker and beautifully ended the entire show. When asked about what his play meant to him, Jack said, "My play was an opportunity to bring awareness… It was a chance to talk about something that is not really talked about. It's hard to talk about these topics… it's just easier to not think about."