Dodgers vs. Padres Baseball Game
The Padres beat the Dodgers with an ending score of 5-3.
On Saturday, October 15, the San Diego Padres baseball team defeated the Los Angeles Dodgers at Petco Park, ending with a score of 5-3. The big event was very important for the Padres, as they had 22 less wins than the Dodgers and still managed to defeat them.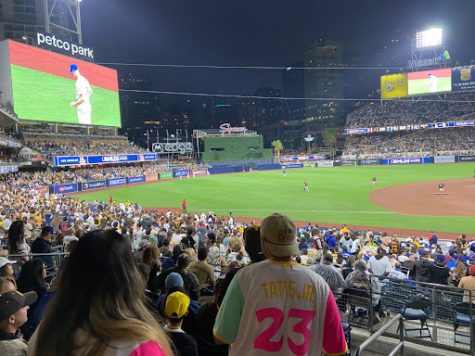 Towards the beginning of the game, the score was not looking too good for the Padres as they were down 0-2. However, when the seventh inning rolled around, the Padres started to get their bats moving. 
Jake Cronenworth, a player on the Padres team, stood out tremendously towards the end of the game as he had a two-run single as well as two outs in the seventh inning. While the game was happening, the Padres fans were going nuts and chanting "beat LA".  
Carmen Jativa, a junior at La Jolla, was watching the game live at Petco Park last Saturday. When asked about how it felt to be watching the Padres make history, she replied saying "I was so happy. I almost started crying." Additionally, she explained how hopeful she was that the Padres would win and how exciting it was to see it happen. 
Mr. Olson, a math teacher at La Jolla, explained how he was doubtful about the Padres winning in the beginning, but towards the end of the game when the Padres won, he said "it was awesome, and we beat LA all the way." 
This event was very important for the Padres and they performed very well when beating the best team in their division; moreover, they have a chance at going to the world series.
"
It was awesome, we beat LA all the way.
— Mr. Olson, math teacher
About the Contributor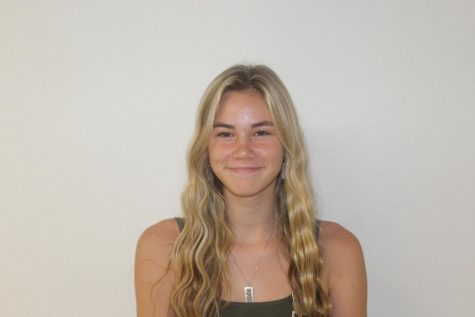 Emerson Smith, Staff Writer
Emerson Smith is a junior at La Jolla High School . This is her first year experiencing journalism as a reporter. She hopes to improve upon her writing...