No Cheer on LJHS Cheer Team
LJHS Cheer team coaches fired due to suspected misdemeanor.
On November 4th the La Jolla High School Cheer team arrived at a game and their coaches didn't show. The next day, they received an email revealing that Coach Elsie and volunteer Coach Lopez were no longer leading them due to "team culture and communication" and the team was dissolved. The administration asked the team to cheer on the sidelines for the winter season. When asked for comment, LJHS principal, Dr. Podhorsy, explained, "because this is a personnel issue, the school cannot comment on specifics."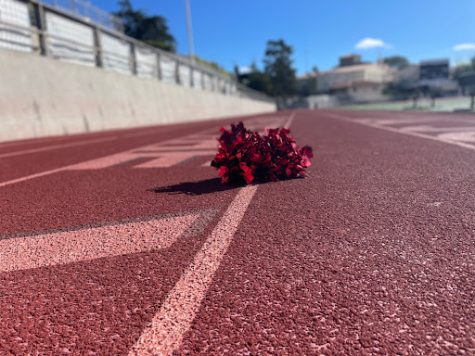 A November 7th meeting between disappointed cheerleaders, the principal, and the athletic director took place. The HiTide spoke with several cheerleaders who requested anonymity. One explained, "During the meeting.. they completely dismissed our feelings and emotions." Another expressed, "I don't understand why they were fired because they were extremely good coaches…they pushed the team for four years and they really built this team into what it is now." Another felt the firing was unjust: "I loved Elsie and all the girls on the team loved Elsie…but I know some of the girls wanted a new coach, but they didn't want the program to be shut down entirely." Another disputed the claims: "Our coaches aren't bad coaches. They're not bad people. They're not bad staff members. Any accusations on our coaches are false. They definitely don't deserve this."
There were some who agreed with the decision. "There was a lot of intense favoritism in the team that was consistent..there was a lot of casting girls aside and trying to make them feel like they are not part of the group..so that they [the coaches] could have power and control." Another also shared, "They made me sit out from December to May. I was not allowed to participate in anything but I was required to show up in full practice uniform but sit out and be embarrassed." This cheerleader said that there was no good justification given and she was cut from the team. "They said it was about my grades but I had all my CIF requirements so I was never given a clear explanation as to why." 
According to a different cheerleader, they had privately texted the coach about missing practice due to a hospital visit. She said Coach Elsie responded harshly about her missing practice and, "posted my private [medical] messages on the cheer group app [BAND]." HiTide was able to confirm a private message including the student's medical information was posted. According to this source, "Coach Elsie filed a police report on my dad because she felt threatened because he pointed at her."  
Coach Elsie and Lopez commented on the claims of singling out cheerleaders: "It's a sport," said Coach Lopez.  Coach Elsie countered the claims: "Everyone plays a part, everyone that was on the team … was registered on the registration form, so nobody was excluded in any way. Nobody was… put aside or not accidently not get put in." Coach Elsie described her disappointment with the team being dissolved, "The girls that worked hard and really wanted to be there.. I think they deserve a team that's going to go out and compete and represent the school in a positive way."
About the Contributor
Adelaide Geurtsen-Shoemate, Staff Writer
Adelaide Geurtsen-Shoemate is a freshman at La Jolla High. She is starting her first year of Journalism as a staff writer for the Hi-Tide. Adelaide joined...