Rare Megamouth Shark Off the Coast in San Diego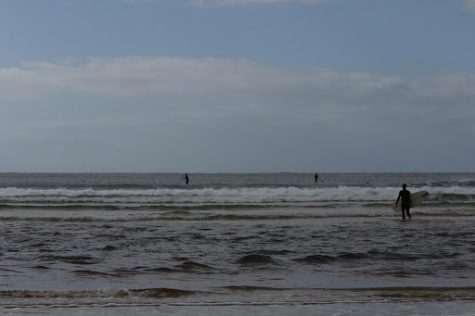 On September 16, 2022, two rare Megamouth sharks were spotted by a group of friends on a small fishing trip 30 miles off the coast of San Diego. The men who saw the sharks, Val Costescu, David Stabile, and Andrew Chang, were so astonished by what they saw that the three decided to take a short video on their phones of the two sharks swimming unfathomably close to their boat that they could almost touch them.
As they were videoing, Stabile announced how memorable the experience was by saying, "The gravity of everything started to sink in with us that we truly had an out of this world unique experience." As the fisherman's time with the two sharks came to an end, they decided to take their footage straight to the Scripps Institution of Oceanography, hoping to get validation from Alisa Schulmman-Janiger, a research associate in Los Angeles. They wanted to discover whether the sharks they had seen were truly Megamouth sharks, which were rarely spotted since 1976. Two students at La Jolla Highschool, Zepher Smith and Aiden Kleinman, each agreed with the statement that if they were to see two rare sharks off the coast of San Diego, they would video them too. Additionally, they agreed with another statement that if they had heard about the recent shark sighting near their hometown beaches, they would develop an interest as to what kind of shark these fishermen spotted.
About the Contributor
Emerson Smith, Staff Writer
Emerson Smith is a junior at La Jolla High School . This is her first year experiencing journalism as a reporter. She hopes to improve upon her writing...