South Carolina: Making History
The South Carolina Gamecocks women's basketball team competes in the Southeastern Conference for the University of South Carolina (SEC). During the 1980s, the program was successful in the Metro Conference, winning five regular season conference championships and three conference tournament championships under head coach Nancy Wilson. The Gamecocks have been one of the best programs in the country under current head coach Dawn Staley, winning the NCAA Championship in 2017 and 2022. They played the Louisville Cardinals in the Final Four and won 72-59 sending them to the finals against the Connecticut Huskies (UCon). South Carolina won its second national championship under Dawn Staley, defeating UConn 64-49 to end head coach of the Huskies, Geno Auriemma's 11-game winning streak in title games. In the victory, Destanni Henderson set a new career best with 26 points. In the first quarter, South Carolina started strong with 22 points to Huskies 8. The second quarter they were down 13-19 but were able to make a comeback in the third by one point with 11 and the Huskies at 10. In the last quarter they were up 18-12 which gave them the edge they needed to win the championship.
About the Writer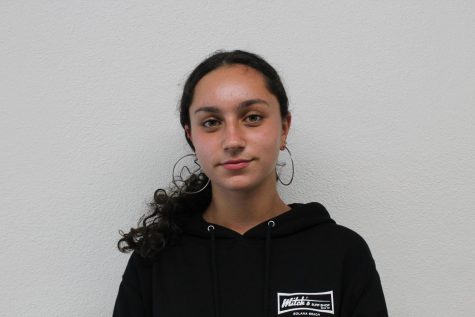 Nessia Mor, Staff Writer
Nessia Mor is a freshman who joined journalism because she wanted to improve her writing and learn new skills. Nessia enjoys traveling the world and through...