Update on Ukraine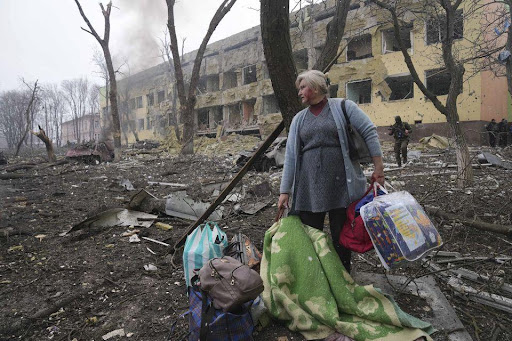 The war  between Russia and Ukraine brewed for months, until Russia moved 190,000 men on to the border. The war has accelerated at a rapid speed. The war has become extremely violent, resulting in a kindergarten in eastern Ukraine recently being attacked, and the recent bombing of a maternity hospital. When Fay Awad, a freshman at LJHS was asked what she knew about what's going on in Ukraine, she responded, "umm, I know Russia is trying to get Ukraine. And that Ukraine is the underdog because they don't have as many resources…" Although the war is very relevant to the whole world because of its severity, not a lot of students have knowledge about what is actually going on. However, a lot of news about the Russo-Ukrainian war has been reaching students. For example, when freshman Brody Layson was asked about his knowledge on the war he went on to say, "…I know it's the largest military attack in Europe since 2014." On March, 8 President Biden announced he will be banning imports of oil and natural gasses from Russia. This is one of the biggest actions the United States has taken  to punish Moscow for the invasion of Ukraine. As a result, gas prices will increase. According to the New York Times Gas prices have reached 4.17$ a gallon. Along with the United States efforts The European commission has also stated their plan to cut Russia's import of glasses by two thirds. Several large corporations such as Starbucks and McDonalds have suspended their business in Russia, adding economic strain and public pressure on Russia. Evacuation of Ukrainian citizens has been a breakthrough in the last week. Thousands of residents have been safely evacuated. However Russia did make attempts to attack their routes of escape. According to the United Nations, around two million Ukrainians have already left the country. Along with many other attacks on innocent Ukrainian civilians.
About the Contributor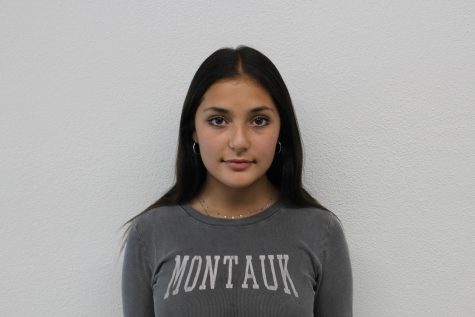 Amelia Peniche Isaac, Staff Writer
Amelia Peniche is a current freshman. She joined journalism for a deeper understanding of writing for newspapers, magazines, and news websites. She wrote...