House Prices on the Rise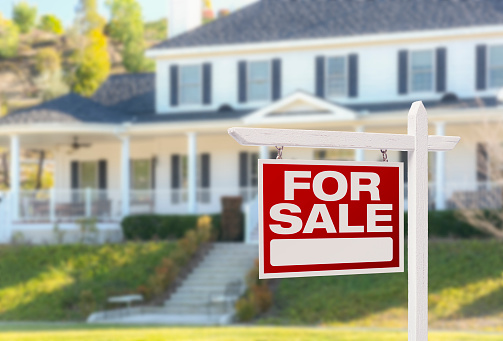 House prices are rising throughout California at an alarming rate and the median home price has risen by double digits. In 2021, the median house price rose by 15.2% from the previous year and they are expected to rise throughout 2022. Despite this, homes are selling at a fast pace and sellers are getting offers well above the price that they are asking for. The low supply and high demand creates a market in which prices skyrocket, but desperate people are still willing to buy into the market, further increasing prices. From seniors looking for places to live, to curious others, the house prices are affecting everyone.
Due to the pandemic, people were stuck working at home and now they're looking for new homes for a better "home lifestyle" that they wish to enjoy. Low mortgage rates have drawn these eager home-buyers to San Diego which has resulted in a short supply of housing. Junior Wallace Perry says, "It's hard for people who need houses. The people who want to buy should wait." On top of this, the pandemic has caused a shortage of skilled workers, like carpenters and masons, and a shortage of lumber because of restrictions.
"
It is concerning for the younger generation when they need to buy houses."
— Mr. Marcus, LJHS Ceramics Teacher
Junior Ian Quezada says, "It's insanely high and my sister was looking at the house market and was like 'uh-uh.' It was way over her budget." Ian's sister is one of the many people who have been deterred from buying a house this year. 
The housing market has both drawn people to buy houses, but has also deterred many others who wish to wait until the housing prices drop. Pottery teacher Mr. Marcus says "It is concerning for the younger generation when they need to buy houses." With San Diego house prices on the rise and houses being bought up, it has become a difficult time for people looking for housing.