LJHS Spring Sports Update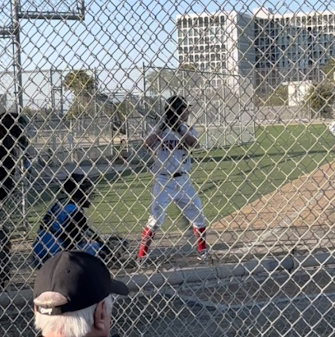 As we have already completed a few weeks of spring sports, student athletes at LJHS look forward to approaching games. The spring sports of 2022 this year consist of girls and boys lacrosse, boys volleyball, girls beach volleyball, badminton, boys tennis, boys golf, swim, girls softball, and track. 
The girls lacrosse team plans to take on Hockaday on March 11, the number one high school lacrosse team from Dallas, Texas. Starting attacker, Zoe Aalbers said, "I am super excited but also very nervous! I'm curious to see how they play. This will be our first time playing them, I can't wait to take them on and have a great game." 
Boys varsity baseball won their game on March 7 against San Ysidro, the score being 1-0. Senior, Kevin Steel, who pitched a total of 6 innings and had a total of 10 strikeouts, stated,  "I was kind of disappointed I pitched a one-hitter because I was so close to pitching a no-hitter but overall it was a great game." The game continued with closing pitcher Beau Brown pitching the 7th inning and securing the win for the Vikings.
"
This will be our first time playing them, I can't wait to take them on and have a great game."
— Zoe Aalbers, senior
The varsity girls softball team has had a total of 8 games so far this season, consisting of 3 home games. March 10, the team will take on the Central Spartans. When asked about how she feels about the upcoming game, junior Gigi Smith stated, "I'm looking forward to playing with my teammates and hopefully getting a win. We have a lot of home games coming up as well which is nice because we love playing on our own turf." All sports teams are getting excited to continue on with their season, after the last few weeks of wins and challenges.
About the Contributor
McKinley Beck, Staff Writer
McKinley Beck is in her first year of Journalism at La Jolla High as a Senior. This year, she hopes to improve her writing skills along with discovering...