Is Socially Distancing a Privilege?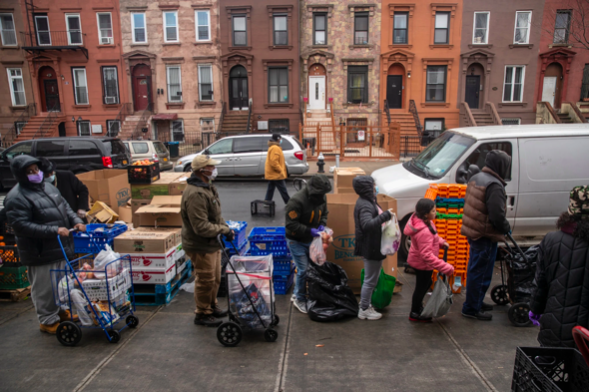 Throughout the COVID-19 pandemic, there has been one group of people that have not been able to socially distance. This group consists of the precariously employed workers who struggle to make ends meet, meaning they are not able to take part in social distancing. 
Junior James Hanson says, "Many people in America have complained about being stuck home and bored during quarantine but fail to realize that being able to isolate yourself from society is a privilege." Columbia's Mailman School of Public Health conducted a study that showed the poorest communities with the most minorities in them are at an increased risk for COVID-19, and not able to partake in social distancing. This is because if a person is working a low wage essential job, they do not have the luxury to stay home, whereas wealthier people have more flexibility. 
Another factor to be taken into consideration is domestic violence, which is more prevalent in impoverished areas, meaning staying home all day is unsafe for some. On top of that many households in these areas have multiple generations of the family living under the same roof, which means it only takes one person in the household to spread COVID-19 to the other people in their house. Columbia's study also found that black, brown, or poor neighborhoods also have higher rates of preexisting conditions. Junior Brennan Ross says, "A good solution would be to provide single-family housing for those in vulnerable situations." The people that would qualify for that are those in multi-generational homes and those who live with any essential workers.
About the Writer
Can Demiral, Staff Writer
Can Demiral is a Junior at La Jolla High School who is  in his first year of Journalism. He joined Journalism because he enjoys writing and thinks he...