In Person Versus Online Testing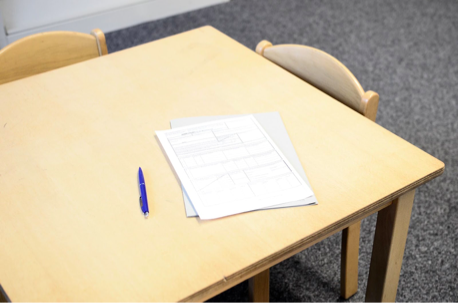 With the ending of the 2020-2021 school year right around the corner, students across the country have been anticipating the upcoming Advanced Placement tests. Because COVID-19 has been prevalent for over a year, students that took AP tests last year faced many struggles that could potentially come up again this year. According to the Washington Post in 2020, "Critics said online testing isn't fair to students who have no computer, access to Internet or quiet work spaces from which to study and work, or to students with disabilities who do not have appropriate accommodations – challenges the College Board acknowledged." With these thoughts in mind, the College Board allowed students the choice of taking AP tests in person, and on paper, or at home on a computer. Junior Brook Cousino says, "Personally, I would rather take them at home because I have been at home all year for school and am used to taking tests online." Through a form sent out by the school, students were able to express if they wanted to take tests in person or online, allowing them to choose the right testing environment for them. 
Students had to choose what would be the better option for them: online or in-person testing. Online testing is beneficial for some, but it brings up the fear of technological issues occurring when trying to take or submit tests. With online testing, some subjects require more testing material than when taking the test in person. With in-person testing, there are more positives than negatives. Even with shorter tests, students may rather take the test at home, in a comfortable environment. When thinking about these factors, students had to choose which they felt would be best for them. When asked about the opportunity to take AP tests online, junior Ky Vaickus said, "Being able to take AP tests online takes the stress off of students because they are in a comfortable environment with no distractions." Students across the country have pressure due to AP tests and with the choice of taking them at home, students are able to feel more comfortable and less stressed when it comes to these tests.