Traveling in Order to take the SAT and the ACT tests-Is It Fair?
The COVID-19 pandemic has drastically affected educational institutions and the students who attend them. On March 13, 2020 the San Diego Unified School District and surrounding districts, cancelled in-person learning and made the switch to online school. Since then, multiple events have been cancelled, postponed, and/or put online, such as: proms, clubs, homecomings, graduations, on-campus instructions, the SAT, and the ACT tests. This situation has put a weight on student's shoulders, which creates a worry regarding the future of their lives, as well as their grades.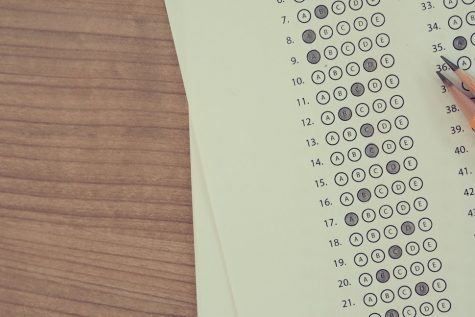 The SAT and the ACT are the most popular college entrance exams. According to U.S. News, the class of 2019 had almost 2.2 million students participating in the SAT and had almost 1.8 million students participating in the ACT. As the ongoing pandemic changed the usual course of teaching, more and more colleges have adopted test optional policies, thus creating increased pressure for students taking these tests and even leaving the state to take them. However, there is a beneficial side to these policies. If the student knows they do not need to take the test, then they can put it off their mind and focus on other things.
Students have been traveling to states which have lower COVID-19 cases and therefore more test sites are available. These states have not closed their test sites. Many people believe this creates an unfair advantage, as many students do not have the same family monetary and time privileges to be able to travel out of their hometown or state. People feel that these traveling students have an upper hand, resulting in an unlevel playing field for college acceptance. 
Junior, Kristine Mackey believes, "…traveling out of state to take the SAT or ACT test is wrong because it puts those students at an advantage over other students who may not have the means to travel to take the test…." Another problem is also created as people travel from state to state which contributes to the incidence of COVID-19 cases, putting more of our population at risk. 
English teacher Maureen Bonnell, is unsure how the colleges plan to handle this particular situation, but states, "I think it's ok as long as they don't miss too much of their regular school… Also, we still aren't sure if the colleges are going to accept those scores…Very difficult situation for students…because of the chaos and how everything is in a state of flux…to many unknowns…" The SAT and ACT has become another problem on the students minds during this unprecedented time.