Vaccinations in the White House
On December 14, the very first COVID-19 vaccinations were distributed in Queens, New York. In the United States alone, COVID-19 has affected over 300,000 people. The rapid-spreading disease inflicted a disproportionately serious effect on people of color. Briefly after 9 a.m., on the morning of December 14, the latest Pfizer-BioNTech vaccine was delivered in Queens. This was the first documented immunization since it was last approved by the Food and Drug Administration. 
President Trump had been questioning whether he should have withdrawn his decision or not, regarding early White House vaccinations. According to Hindustan Times, "President Donald Trump said Sunday that he was reversing an administration directive to vaccinate top government officials against COVID-19, while the public distribution of the shot is limited to front-line health workers and people in nursing homes and long-term care facilities." Trump announced the news hours after his administration made it clear that under federal stability of government plans, top U.S. officials and White House members will be provided COVID-19 vaccines as early as this week. The President said he is looking forward to the vaccination of White House officials and staff. Reports that the vaccine would be received by White House workers attracted backlash on social media, sparking controversy. President Trump and his staff organized a massive holiday party with maskless attendance this December. 
Federal Health authorities have consistently pointed out that President Trump's timeline for vaccinations is way off. The government, along with the Federal Health authorities, have said multiple times that it will require at least a year for a promising vaccine, but a remarkable philosophical adjustment is his singular emphasis on a warp-seed development of a new vaccine. President Trump has been an outspoken vaccine denier for years who not only criticized autism for childhood vaccines, a stance that doctors have vigorously disparaged. Trump had once admitted he had never taken a flu shot, a shock to many in his presence. Mr. Trump remains remarkably against scientific authority. 
The mobilization and new findings of vaccinations have been astonishing in recent years. According to The Washington Post, "That mobilization, which is pushing out the first 2.9 million doses of the Pfizer-BioNTech vaccine this week, is a testament to the power of science, and also to a global collaboration involving drug companies and government coordinated by political appointees and civil servants across the government players and a process that Trump has at times disparaged." The event demonstrated the strained, frequently unpleasant relationship between Trump and pharmaceutical firms, regulatory authorities, and scientists. All though, they collectively sought the goal of reducing a pandemic that killed more than 300,000 Americans and contaminated more than 16 million. Government officials were extremely concerned with the guests attending the White House Summit, regarding COVID-19 regulations. 
President Trump, who in October contracted the virus and recovered remarkably fast, shared he would take the vaccination at the appropriate time. Even though medical professionals agree it is unknown if people who have healed from COVID-19 are protected from a second infection. It is also unknown how long protections from the virus last. There have been several cases throughout the White House, with much senior personnel affected. The most recent case, Rudy Giuliani, Trump's private counsel, who announced a week ago that he was being handled for the same opioid mix as the president. 
In the later stages of the assessment process, the Pfizer/BioNTech vaccine was the first coronavirus vaccine that uses a small piece of the pandemic virus genetic material, to build immunity over time. The purpose of the vaccine is to display positive outcomes. Taking the vaccine implies you will build immunity to the virus. According to BBC, "The vaccine is given as two injections, 21 days apart, with the second dose being a booster. Immunity begins to kick in after the first dose but reaches its full effect seven days after the second dose." It is essential to process the vaccines at ultra-low levels, making delivery difficult. To move frozen vials directly to the point of injection, special container ships that use dry ice may be used, Pfizer stated.
About the Writer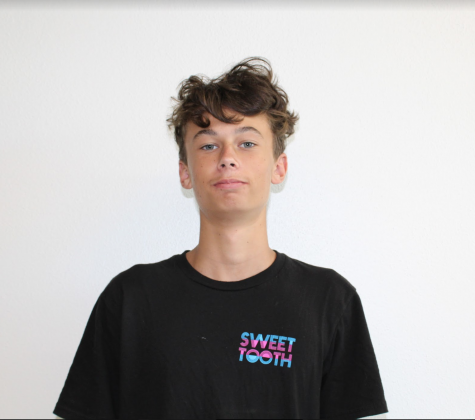 Nick Keener, Staff Writer
Nick Keener is a staff writer in his second year of Journalism class. Keener has shown sincere interest in journalism because he likes writing and expressing...