Small Businesses Struggling due to COVID-19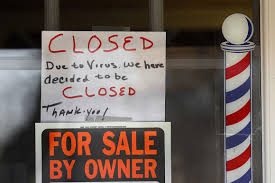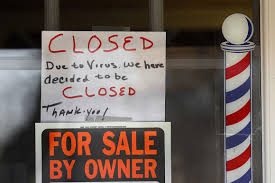 Affecting millions of people worldwide, COVID-19 has become one of the largest pandemics that the world has faced in years. Many people have struggled due to the major outbreak of this virus, especially small business owners.
Emily Gruber, owner of clothing company, "Apliiq," explained that, "Even with the increase in sales in the online dropship e-commerce business, there are stock issues, massive and wide spread delays for parts and materials, and employee struggles that are causing long term challenges for my business." Business owners all over the country are working hard to get the materials and products they need in order to keep their businesses alive. 
Small business owners are especially fearful of completely losing their businesses due to COVID-19. In a CNBC interview with Colors of Yoga owner, Patrice Graham, she said, "I'm worried every single day. No matter what I do, I'm going to be anxious and worried about if the yoga studio will survive." New restrictions are forcing these small businesses to shut down in an attempt to stop the spread of COVID-19. According to junior Brook Cousino, "With new restrictions coming out daily, many small businesses are struggling because they most likely are not considered essential business and are forced to close." As a result of forced shutdown, thousands of businesses are losing customers which causes them to lose the money they need in order to remain open. By reducing staff and following all the COVID-19 regulations, these small businesses are fighting in order to keep their businesses alive.