Gavin Newson's Possible Recall
Governor Newsom is facing a possible recall, because of his accused actions which both supported and opposed California, especially during this tough time with the pandemic, many are questioning if he should continue as governor.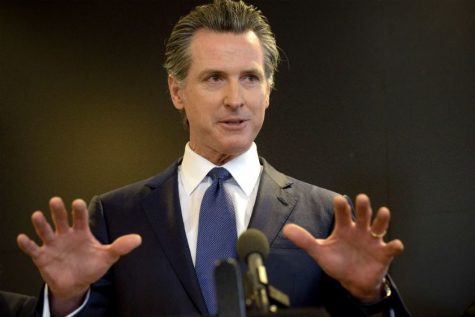 Governor Gavin Newsom is the 40th Governor of California, since January 2019. As COVID-19 struck, Governor Newsom began issuing orders such as the temporary stay at home policy, which was highly respected, however, there was a negative effect to it.  For example, schools and businesses were shutting down and many people were being unemployed.
One terrible event of Governor Newsom is when he attended a birthday party of one of his confidantes and at one time, he was not wearing a mask when he was implicating that everyone should be wearing masks at all times. That sparked an outrage throughout California with debates if he is fit for governor. 
According to ABC 7 News, "Recall organizers say they have collected more than half the nearly 1.5 million petition signatures needed to place the recall on the ballot, and they have until mid-March to hit the required threshold. "Five attempts of the petition didn't succeed at all, however the sixth attempt is highly likely to succeed because of the continuation of the unemployment frauds and disagreement of the stay at home order. 
There is a raging debate on Newson's current position in the office, whether the recall should or should not be placed. The answer remains unknown.