Alex Trebek Dies of Pancreatic Cancer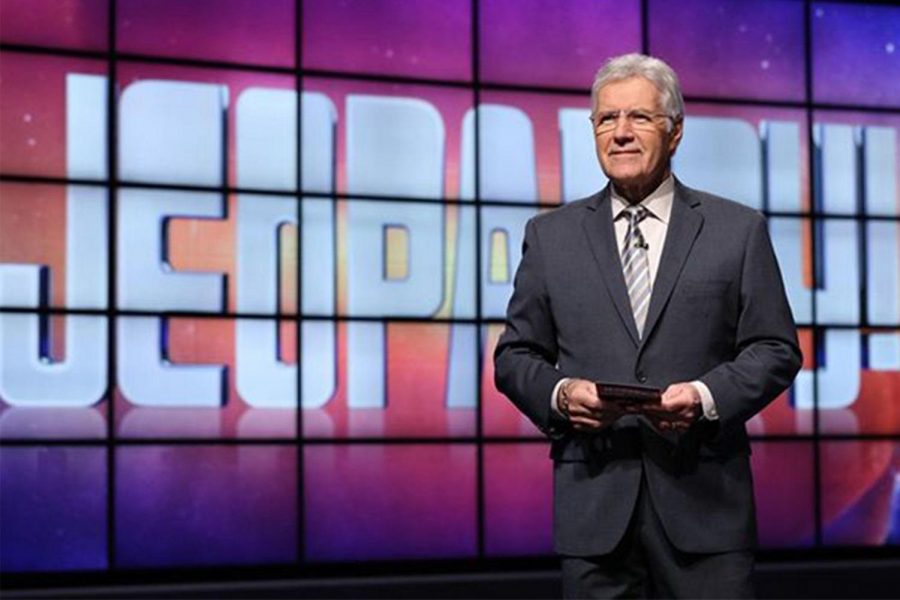 Lucas Turecek, Staff Writer
January 7, 2021
After a grueling 18 month battle with pancreatic cancer, Jeopardy! host Alex Trebeck passed away on November 8. 
Canadian-born, Trebeck grew up bilingual, speaking French and English. After attending Sudberry High School, Trebeck then moved on to Ottawa University, where he got his first exposure to broadcast journalism. Trebeck began hosting Jeopardy! in 1984 and continued to do so until his death. Having hosted over 8,000 episodes, Trebeck became a familiar face in households all over America. The premise of the show Jeopardy! is that contestants are presented with general knowledge questions from a plethora of topics and have to answer in the form of a question. Popular among viewers, Jeopardy! has had 37 seasons so far. 
Trebeck's death came as a shock to no one, yet it still affected many. Junior Jesse Pearl said she was saddened when she heard the news given Jeopardy! was a major bonding tool for her family. "Jeopardy! was huge in my family. It was tradition to watch it every weeknight together. After we were all home from sports, it was sometimes, the only time we spent as a family that day." Having had an impact on many families the show, Jeopardy! is surrounded with the fondest memories.
When asked to share his fondest memory regarding Alex Trebeck, junior Matteo Speciali, responded, "I enjoyed watching Jeopardy! with my cat, for some reason he loved whenever Trebeck came on the T.V. Maybe because Trebeck was an encyclopedia of a man." 
Trebeck left a long-lasting effect on many lives as well as the show. He will not be forgotten and will be looked at as a lifetime of achievement and success.