Seniors Strive for Success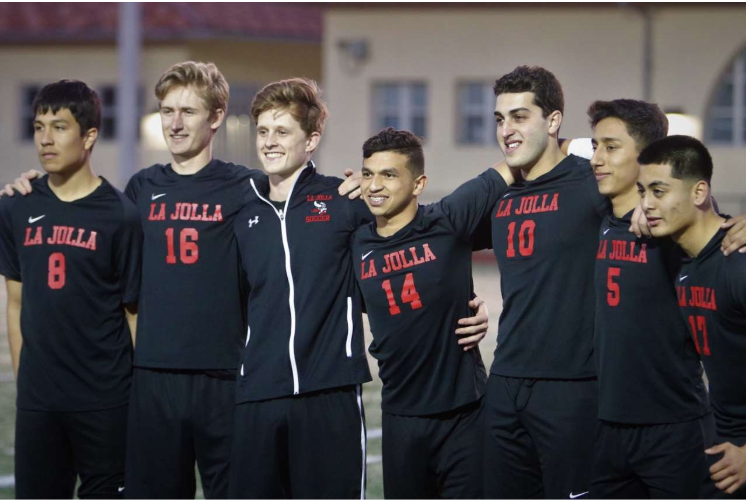 The La Jolla boys soccer team is heading into Senior Night with a league record of  1-3-1. They will be facing the San Diego High Cavers whose league record is 3-3. La Jolla High currently has eight seniors: Ilias Bentaboul, Ivan Romero, Kenny Fierros, Calvin Hyytinen, Noah Brown, Fabian Contreras, Carlos Ramirez, and Jorge Marmolejo. Senior Night is typically very emotional, as it can be a team's last night playing together. Luckily, the Vikings will have one more home game on February 12th, against University City, giving them one more experience before their high school soccer career is over. 
Junior Devin Bale said, "I've been playing with these kids since my freshman year, and I can't believe it's their Senior Night already." Despite losing 4-1 at San Diego High, the Vikings have high hopes for this upcoming match. Senior Calvin Hyytinen said, "We have been working hard for this game and practice has been going very well. I'm confident that we will pull through with a big win for my Senior Night." 
After many challenges this season, the Vikings are now looking to end their season on a high note by winning their last two games. Only winning two games this season has been difficult, but seniors have pushed through and remain positive by focusing on upcoming games. Senior Carlos Ramirez said, "This has been a tough season with my boys, but I am still enjoying it. I'm making the most out of my last season playing with this team."
About the Writer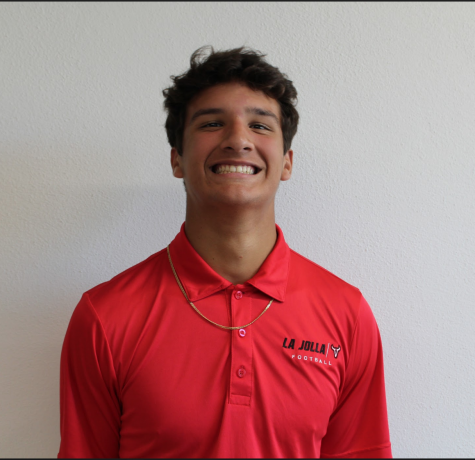 Alessandro Demoreno, Staff Writer
Alessandro Demoreno is a junior attending La Jolla High School. It is his first year in Journalism as a staff writer.

Demoreno started writing when...