San Diego State's Historic Basketball Season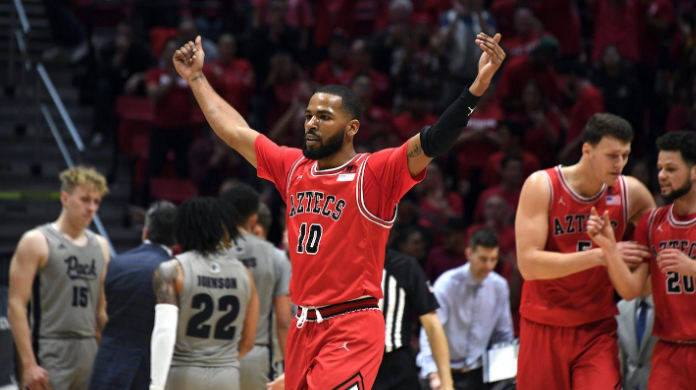 The San Diego State Men's Basketball Team started off their 2019-2020 season on a historic run. The Aztecs, the only undefeated NCAA Division 1 team, is now 22-0 after their win on January 29th. Winning 22 games straight is something that has never been done before in program history. The team won 20 straight games in 2011 and 2014 when they reached the Sweet 16 in March Madness. Teams with Kawhi Leonard and Xavier Thames have only made it to that round. They played the New Mexico Lobos on January 29th, and it seemed as if the Lobos never had a chance. The Aztecs scored 17 straight points to open the game and the Lobos were scoreless until four minutes and 45 seconds into the game.
Most bracketology experts predict the Aztecs to be a number one seed going into March Madness. This means they would play a #16 seed, followed by an eight seed. If they won both of these games, they would be in the Sweet 16. Junior Simon Baker said, "It's been a historical season and they're 22-0. I think they'll be undefeated going into March Madness. They'll probably make the Sweet 16 and then lose, but I hope they go farther." As a one seed, the bracket would have them favored until the Final Four at the earliest. If the Aztecs were to make it past the Sweet 16, they would be the first in program history. Junior Luke Brunette said, "So far the season seems to be pretty successful. I believe they'll make it to the Sweet 16 and then probably lose." It seems that the Aztecs have not convinced La Jolla High students that they will make a long run through March Madness.
About the Writer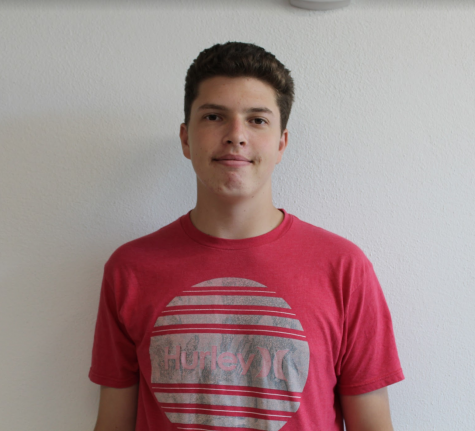 Harrison Kaseff, Staff Writer
Junior Harrison Kaseff hopes to become a better writer this year in Journalism. He thinks that he needs a lot of practice and that this class will give...