Clemson Tigers Take On the LSU Tigers
The College Football Playoff was between the number one seed LSU and third-ranked Clemson. In the short history of the college football playoff, a one or three seed has never won the title. History was made on the night of January 13th. The quarterback matchup was the one to watch as LSU's Joe Burrow was pitted against Clemson's Trevor Lawrence. Burrow, a graduate student from LSU, started his college career as a third-string back up at The Ohio State University. His transfer to LSU is considered as one of the smartest transfers in history. He is expected to be the first overall pick in the NFL Draft this year. Lawrence, a true sophomore, entered Monday night's game with a perfect record in his college football career. Both quarterbacks guided their respective teams to undefeated seasons entering Monday night, so one streak was destined to snap.
The game began with a bit of a slow start, but the scoring picked up soon after the first 15 minutes of play. After the first quarter the score was tied at 7-7 and it looked like it would be a close game. Clemson even led 17-7 before LSU scored 21 straight points in a high scoring second quarter. LSU led 28-17 at halftime. Clemson seemed to build some momentum as they made a quick stop and then a touchdown a few minutes later; making the score 25-28. LSU then went on to shut the door on the Clemson Tigers and score the last 14 points of the game. The final score was LSU 42 – Clemson 25.
The play of the game was a third and ten for LSU with 21 seconds left to play in the first half. The score then was 21-17 with LSU in the lead. Even though LSU did not have any timeouts, Coach Ed Orgeron called a QuarterbackDraw for Burrow, and he accelerated through the hole for a 29 yard run down to the 10 yard line out of bounds. This play call was so risky and aggressive because if Clemson had tackled Burrow in bounds, time would have run out. If Clemson had stopped him, they would have had enough momentum going into the second half, down by only four points. Burrow threw his next pass to a wide open Thaddeus Moss in the endzone which left LSU up by 11 going into the locker room. Another key play was when Clemson star linebacker, James Skalski, was ejected for a questionable targeting penalty. Before he got ejected, Clemson was able to contain Burrow running the ball. After the ejection of Skalski, Burrow ran all over the Clemson defense and ended up with 58 yards and a touchdown on the ground.
Some students had interesting takes on the game. Junior Luke Brunette said, "I thought that LSU was going to win. The game went basically as I expected it to go with LSU winning by a lot." Many people around the country also thought this as LSU was favored to win by 5.5 points. Junior Diego Cortes explained, "I had LSU and Joe Burrow winning by a million. I thought it was impressive how Burrow handled the pressure so well. The same goes for Lawrence but he choked under pressure." Burrow completed over 63% of his passes for a whopping 463 yards, five touchdowns, and zero interceptions. Lawrence was rushed by the tenacious LSU defensive linemen most of the night, and he threw for a completion percentage of just over 50%, 234 yards passing, with no picks or TDs. Burrow's performance validates why many think he'll be the first pick for the NFL Draft.
About the Writer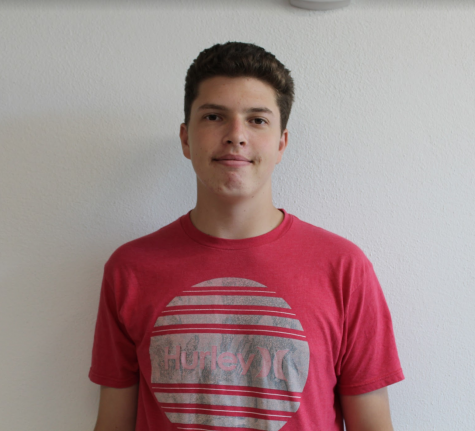 Harrison Kaseff, Staff Writer
Junior Harrison Kaseff hopes to become a better writer this year in Journalism. He thinks that he needs a lot of practice and that this class will give...