Earthquake in Puerto Rico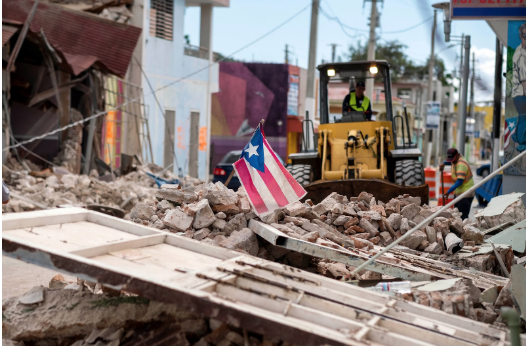 Over the past few weeks, the island of Puerto Rico has been hit by a string of devastating earthquakes. The biggest one, a magnitude 6.4, happened on January 7th. It was the strongest earthquake the island had felt in over 75 years. On January 7th, President Trump approved a state of emergency declaration for the island territory. Reuters estimates that the earthquakes have caused at least $110 million in damage, have left over 5,000 people homeless, and at least one person dead. The island is currently experiencing severe electrical blackouts, and residents are not sure when the power will become reliable again.
Puerto Rico has had a history with destructive natural disasters. The island is still recovering from Hurricane Maria, which devastated the island in 2017. The reconstruction efforts are still underway, and the recurring earthquakes have not helped. One of the main power plants on the island has been critically damaged, and the New York Times reports that it probably will not be fixed for at least a year. For the three million people on the island, the future remains uncertain. Senior Kaelyn Whaley said, "It was devastating, and I hope that the people are well. I hope they recover soon." Senior Alee Pestana said, "Get well soon, Puerto Rico. I hope that you are blessed with the resources to put your lives back together." 
The earthquakes in Puerto Rico have resulted in a tragic loss of life and land. The recovery effort will likely last years. Natural disasters are a terrible thing and the earthquakes in Puerto Rico will likely leave scars for years to come.
About the Writer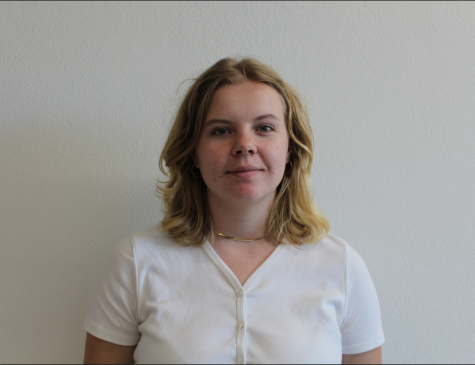 Caroline Korinke, Staff Writer
Caroline Korinke is a senior at La Jolla High. This is her first year in journalism, and she joined the team as a staff member.  She joined the journalism...