The Addams Family Play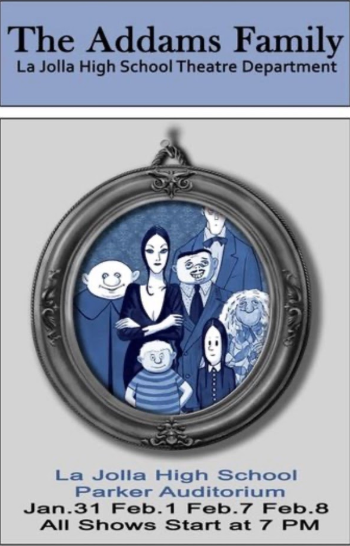 La Jolla High's theatre class will perform the musical, "The Addams Family," at 7:00 p.m. on January 31st, and February 1st, February 7st, and February 8th in the auditorium. Tickets to see the play will be sold for $10 at the finance office. 
         The musical follows the satirical version of the ideal American family. Instead of the average family, the Addams family is spooky and does not mind that their peers are terrified of them. 
There are approximately forty students performing in the play this year. Prior to the musical, Senior Ian Marcus said, "I am so excited for my last musical at La Jolla High. Leaving with a bang!" Since this is the last year for many seniors to perform, this final musical will definitely be one to remember. 
Students performing in the play are excited to show the audience what the Addams Family is truly about. Junior Jagger Rotgans said, "Being in this play reminds me of looking at the positive side of a family who honors death. This is because this play is about a creepy family and stuff. The Addams family would hurt a fly." Like Rotgans, many students are excited about different characteristics the play has to offer.
La Jolla High can not wait to share the 2020 musical of the year, "The Addams Family," with everyone.
About the Writer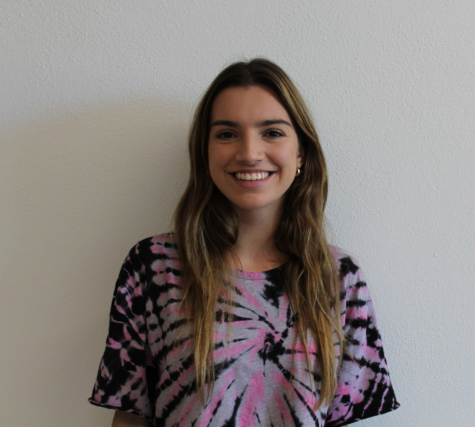 Ava Guerrazzi-Nicholson, Staff Writer
Ava Guerrazzi is a senior at La Jolla High. She is a staff writer in her first year of Journalism. She joined Journalism for a couple of different reasons....