Road to the Superbowl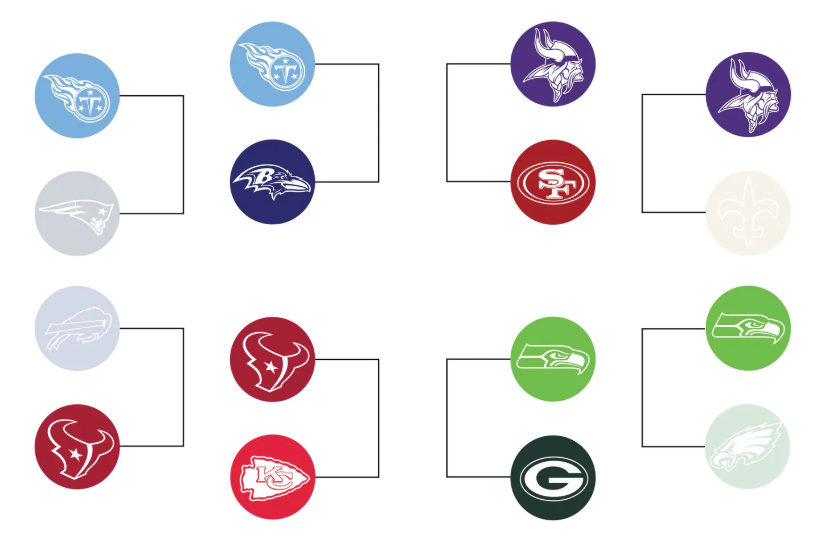 As the wildcard round of the NFL postseason moves onto the divisional round, only eight teams remain for the chance to play for the Superbowl. In the first round for the National Football Conference (NFC), the Minnesota Vikings knocked out the New Orleans Saints in overtime 26-20, and will now face the number one seed, the San Francisco 49'ers. The 49'ers are coming off of a strong season led by an elite defense, and are favored to win this matchup. Sophomore Mason Powers agrees, "This team is the best it's been in years, and I think we're big Superbowl contenders this year." The Seattle Seahawks will make the trip to Lambeau field to face the Green Bay Packers after they eliminated the Philadelphia Eagles 17-9. Although Green Bay is at a 4.5 favorite to win this game according to CBS Sports, Junior Luke Brunette said, "The Seahawks are a tough team and have been a really good underdog team this season, so I have them not just winning this matchup, but even making the Super Bowl."
In the American Football Conference (AFC), the number one seed, the Baltimore Ravens are led by Lamar Jackson, the front runner for MVP. They will host the Tennessee Titans, who beat the New England Patriots 20-13. Even though the Titans beat the defending Super Bowl champions, the Ravens are an equally competitive team. Junior Dirk Germon said, "Baltimore's offense is unstoppable with Lamar Jackson, and I see this team winning the Super Bowl." The Houston Texans beat the Buffalo Bills 22-19 in overtime and will make the trip to Arrowhead Field to face Patrick Mahomes and the Kansas City Chiefs.
About the Writer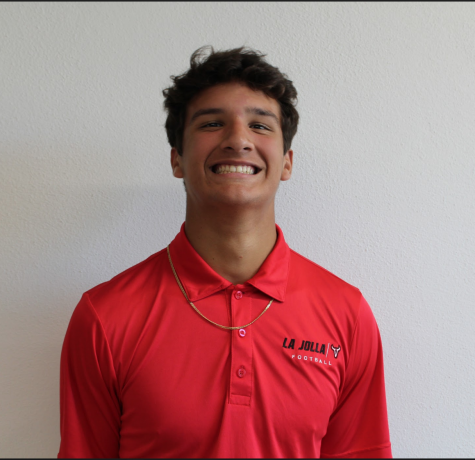 Alessandro Demoreno, Staff Writer
Alessandro Demoreno is a junior attending La Jolla High School. It is his first year in Journalism as a staff writer.

Demoreno started writing when...