La Jolla Rugby Looks for Another Title
The La Jolla High Rugby team is coming off of two back to back championships and are still hungry for more. With a team consisting of players from all grade levels, the goal has always been to win championships. The upperclassmen take it upon themselves to put in a championship mentality for the entire program to follow. This makes the LJ Rugby program a force to be reckoned with year after year.
Some key players for the rugby team this year include Juniors Max Smith and Aiden Trudeau. Both play club rugby and have traveled to Utah and Australia for tournaments. They are the captains and are expected to be the high scorers of the season. Sophomore Elliot Trudeau excels at his flanker position. Even though the team lost some seniors last year, they opened their 2019-2020 campaign off with a 52-0 win over Patrick Henry. The Vikings dominated the game from beginning to end and had to put in a few of their freshman subs to make it more even for Patrick Henry. Senior Isaac Schultz said, "Coming off of back-to back championship wins we want to make a long run in the playoffs this year. We also want to facilitate growth for the program as there are many new kids this year." This is the kind of leadership shown throughout the program.
The team was able to beat Patrick Henry even without some of their players who competed in the state championship for football. Junior Dirk Germon said, "The season is going fantastic and it's going to be really great. Our goal is to get our third championship in our third year playing for La Jolla High." Players on the team hold themselves to high standards because of the past results of the program. The La Jolla rugby team is looking to make it a three-peat and win yet another championship this year.
About the Writer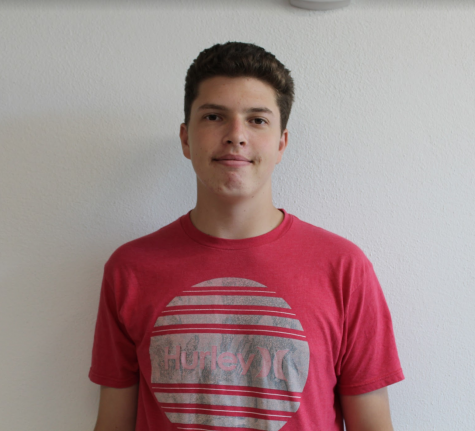 Harrison Kaseff, Staff Writer
Junior Harrison Kaseff hopes to become a better writer this year in Journalism. He thinks that he needs a lot of practice and that this class will give...