Preview for Soccer Season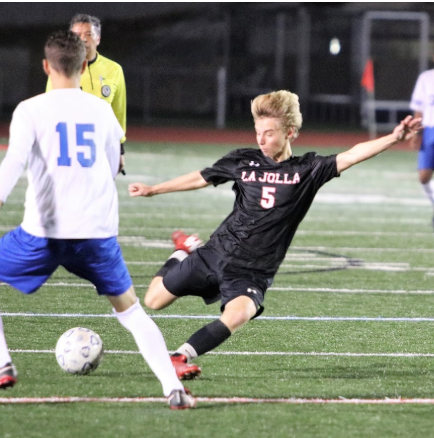 The Vikings Varsity Soccer team is looking to have a better season than last year. The last two years the team has crashed out of playoffs in the first round. 
This season will be the fourth year in La Jolla High School's new stadium. A few major home games this upcoming season are against The Bishop School Knights, Mission Bay Buccaneers, and the Coronado Islanders. The season kicks off against The Bishops School on November 22nd. A key player is Jackson Kent, who plays for Albion Soccer Club during club season. 
Another game to watch out for is against Mission Bay Buccaneers. Last year, La Jolla held the Buccaneers to a 1-1 tie, but with newly added Anthony Munoz running down the wing it will be harder matchup for the Vikings defense. The last key home game people are encouraged to attend is against the downward trending Coronado Islanders, who dropped from Division 1 to Division 2 last year. A key question for the Islanders this year is: is the help of Rene Rodriguez and Corey Bible be enough to stop their plummet from the top? 
Sophomore Alex Crockwell, aka the Short Magician, pulls the strings in midfield; he played a vital role on the JV team last year. "Can't wait to be back out on the field with the boys. I hope that I will be pulled up to varsity soon," Cockrell. Sophomore Jackson Parr, aka the Right Back, never stopped running last year, and played a key role in the counter. "I hope the new freshman class can bring some fresh blood into the program. I can't wait to play for JV Head Coach Jazen," Parr said. 
Team tryouts are November 12-16th, 3:30-5:30 pm at Muirlands Middle School. Head Coach Marcos Gonzalez and Assistant Coach Victor Zendejas hope to find some new key players to add to the team after some vital senior players from last year have since graduated. 
About the Writer
Kristofer Backlund, News Editor
Kristofer Backlund is a junior currently attending La Jolla High School. He joined Journalism in hopes of becoming more aware of the current news climate...