Fay Ave Street Construction
The street construction on Fay Avenue has begun, and is taking a toll on students and teachers at La Jolla High. Junior Alex Young says, "It doesn't really affect me, but I know that it affects people and that sucks. People have had to wake up earlier and change their routes to get to school every day." The project is supposed to be done by the middle of 2020. Not only are workers redoing the street, but extending the bike path so that it covers more ground than it does currently. Students and staff who live close to campus are generally less affected by the construction than those who live farther away. Junior Devin Bale says, "It's good they're redoing the street but it's inconvenient for parking right now. It doesn't affect me because I walk to school." 
Other students have said the construction is disabling them from driving or biking to school. The construction is also beginning to impact teachers and faculty. The pool parking has been limited recently, and the construction makes it even harder for them to find available parking spots. This issue is magnified by the large number of student drivers at La Jolla High. Student drivers have been pushed away from parking spots close to the school. The new fence will minimize school parking, as students and faculty will park near one entrance for easier access to their cars.
About the Writer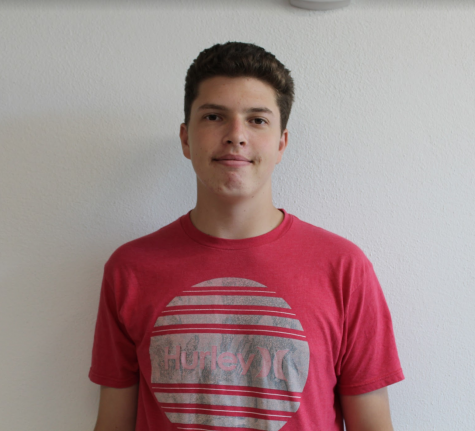 Harrison Kaseff, Staff Writer
Junior Harrison Kaseff hopes to become a better writer this year in Journalism. He thinks that he needs a lot of practice and that this class will give...